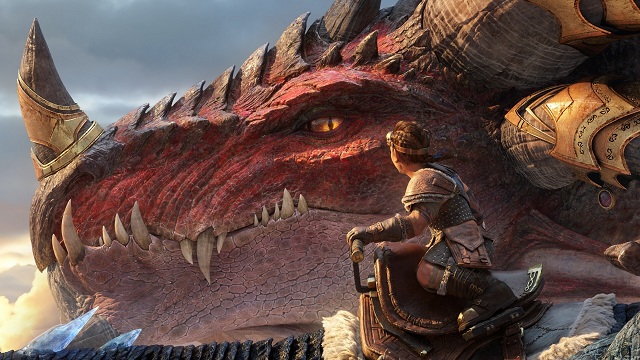 In the latest WoW Dragonflight update, there are new areas and items added in the game. Players can complete many new challenges and get rewards in return. One of these items is Neltharion Gift Tokens. Some players may get them in the process of completing quests. Do you want to know how to farm Neltharion Gift Tokens in WoW Dragonflight? You can read this article for guidance. Players can get
Cheap WoW Dragonflight Gold
to unlock the latest gears or weapons for characters in the game.
What are Neltharion Gift Tokens in WoW Dragonflight?
In World of Warcraft: Dragonflight, these Neltharion gift tokens are a form of redeemable currency. These can be used to purchase an item known as a Tattered Gift Package. But before talking about the package and how to buy it, here's how players can acquire these Neltharion gift tokens.
Blizzard introduced a new area known as the Forbidden Reach in the World of Warcraft 10.0.7 update. In this area, players will come across an underground area known as the Zskera Vaults. For now, the only way to earn this token is to complete activities within these vaults. So before players can go on a token-hunting spree, they'll have to complete the "Helping Hand and Claw" questline and gain access to the vaults first.
Inside the Zskera Vaults, these tokens drop from the Primordial Answers questline. Alternatively, these gift tokens can be found inside the chests as well, but the drop rates are relatively low.
How to Farm Neltharion Gift Tokens in Dragonflight
Neltharion Gift Tokens are rewards from the Zskera Vaults, the main attraction of the Forbidden Reach. Spoils hidden away by Neltharion (who you might better know as Deathwing), these treasures are discovered in Treasure Chests on the various floors of the Vault.
To get them, simply run the Zskera Vaults. First unlock them using the following method:
Pick up and complete the quest Helping Hand and Claw
Return to Morqut Village and start the Exploring Our Past quest
Unlock your first Zskera Vault
Zskera Vaults need to be opened with Zskera Vault keys. You'll get the first one just by completing the quest line, but you can obtain more Zskera Vault Keys by participating in world events across the Forbidden Reach. Kill elite mobs, and complete the Primal Storms.
How to Use Neltharion Gift Tokens in Dragonflight
In WoW, the Neltharion Gift Tokens are accepted by the Prototype Tinker Tron. This robot spawns in the random room of the Zskera Vaults. So there can be times when you won't be able to find him. In this situation simply come back after some time and that might do the trick. Once you successfully find the bot interact with it and you'll be good to go. Interacting with him for the first time gets you a complimentary gift of the Tattered Gift Package. However in order to get another gift you'll have to exchange the Neltharion Gift Tokens. This gift package can get you pets, toys, and even Primordial stones.
Players can try to farm more Neltharion Gift Tokens in Dragonflight, these items can be exchanged for rare gears or other good things. You can follow the guidance and collect them quickly. In addition, players can
Buy WoW Dragonflight Gold
to purchase the powerful gears for upgrading characters in the game.