WoW Dragonflight Guide: Herbalism Profession Leveling Guide in Dragonflight Expansion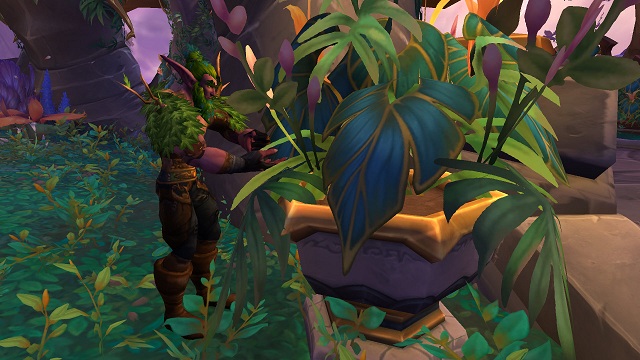 When players join in the Word of Warcraft Dragonflight expansion, you have to select the class of characters and decide the profession of your characters. There are several professions for players to choose in the game. Some players are willing to select the Herbalism profession and they are want to know how to level up herbalism quickly in the game. You can read this article and learn from the guidance. Players can get
Cheap WoW Classic Gold
to level up their characters or profession fast in order to join in more adventurous dungeon raids in WoW Dragonflight.
Herbalism Profession in WoW Dragonflight
Herbalism has always been one of the most useful professions in World of Warcraft, since so many professions rely on herbs, and those professions are heavily invested in creating consumables. Alchemists need Herbalists to gather raw materials for potions, phials, cauldrons, and finishing reagents, and those who invest in Inscription need Herbs to create inks used to make nearly all of their items -- runes, sigils, Dragonriding transmogs, profession specialization treatises, contracts, cards, scrolls, and more.
How to Level Up Herbalism Profession in WoW Dragonflight
To speed up Herbalism leveling in Dragonflight even more, the developers have added a gathering stats system. They increase your effectiveness in professions like Herbalism, Skinning, or Mining and look as follows:
Finesse – With this stat, you will have your gathering speed increased. It also gives you a slight chance to loot extra herbs.
Deftness – Provides you a noticeable gathering speed boost. Unlike the previous stat, this boost is quite significant.
Perception – Gives you a higher chance to find extra rare materials while gathering herbs.
By moving further in your profession's specialization, you can boost your stats significantly. An additional bonus is also granted for wearing your profession's equipment.
Good Herbalism Farming Route
Ohn'ahran Plains
Gathering has changed in World of Warcraft, and now the nodes are spawning throughout the map rather than specific pre-fixed locations. With the Ohn'ahran Plains, we can either do one big loop or split it up into two separate herbalism routes. Like The Waking Shores, the core of our farming laps will revolve around the river networks.
Ohn'ahran Plains sees the river split into two: one running down the east and the other dipping towards the southwest. If you're looking to maximize your coverage when farming, you can easily connect these two loops together. Furthermore, this is where the manner in which herbalism nodes spawn in Dragonflight can work to your advantage.Being able to focus on specific areas of the zone versus covering the entire map will affect your haul; make sure you plan your time wisely! Given the size of Ohn'ahran Plains, this is doubly important.
Earning Gold Through Farming Herbs in WoW Dragonflight
Herbalism makes gold by farming herbs in the Dragon Isles, with rarer herbs being looted based on your Perception stat.
As herbs are a common ingredient for Alchemy and Inscription, try to sell yours in raid days, when crafters are more likely to be looking to create and sell their wares. The Undermine Journal can also help you understand the price fluctuation for herbs in your server, and which herbs are best to farm at any given moment.
If you have selected the Herbalism profession in WoW Dragonflight, you can follow the guidance to build your character. At the same time, if you are lack of rare materials for crafting weapons or other items, you can
Buy WoW Classic Gold
to purchase them from the market and craft the powerful weapons for your characters.