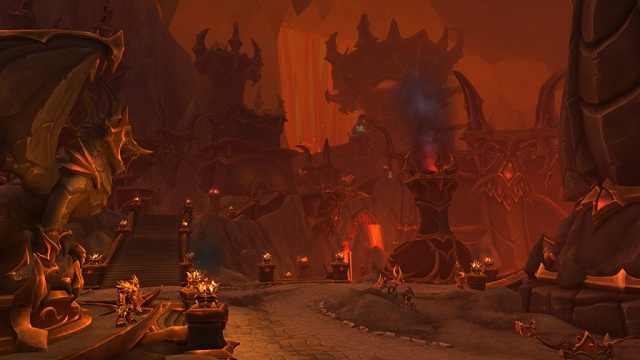 WoW Dragonflight the Embers of Neltharion patch introduce the new area - Zaralek Cavern Zone. There are a lot of new things in this new area. For instance, enemies, quests, and dungeons. Many players are wondering how to enter this area and know more information about it. We are going to tell you more information about Zaralek Cavern Zone in this article. Players can use
Cheap WoW Dragonflight Gold
to buy their desired gears or items for characters in the game shop.
The Zaralek Cavern Zone in WoW Dragonflight
Zaralek Cavern is split in to three regions:
The Sulfur Pools, an area used as a disposal site of Neltharion's failed experiments
The Volcanic Region, the ancestral home of the Djaradin
The Crystalline Caverns, which is much as its name implies
Within these regions, we'll encounter Djaradin, the Drogbar (and snail racing), and a new faction of humanoid-like moles, the Niffen. While the Djaradin will still be hostile towards us — presumably for our prior encounters on the Waking Shore and for encroaching on their ancestral home — we know that Drogbar will take after their Highmountain cousins and be peaceful towards us, as will the Niffen.
And don't worry: you'll be able to fly in Zaralek Cavern immediately, though there will be new Dragon Riding Glyphs to find and new races to compete in.
How to Enter Zaralek Cavern Zone in WoW Dragonflight
When the 10.1 update maintenance ends and you log into the game, you'll receive a quest, "The Land Beneath." This will begin the quest path you must take to dive down into Zaralek Cavern.
Head to Valdrakken to begin this quest, where you will begin a short quest chain. After completing the above quest, "A Crack in the World," "Where the Flames Fell," and "Scar of Earth and Fire," you will be able to dragonride down into Zaralek Cavern in World of Warcraft: Dragonflight. This zone won't have a loading time, either. You can ride down when it's time.
Specifically, The Patience of Princes quest will be the one to send you underground. Thankfully, the entrances to the Dragon Isles are located on the Dragon Isles themselves, so players don't have to fly to the Forbidden Reach. One exists between the Ohn'ahran Plains and Thaldraszus, with another on the Ohn'ahran Plains and a third on the Azure Span border of the Ohn'ahran Plains.
Underground entrances
Main Entrance: 89, 29
Old Loam Tunnel: 36, 59
Three-Falls Lookout: 19, 23
What You Can Do in Zaralek Cavern Zone
There are many types of content players can do in Zaralek Cavern, to earn a variety of rewards for endgame PvE players and collectors alike. Here we will detail the main activities in Zaralek Cavern, including:
Reputation farming with the Loamm Niffen with events such as the Researchers Under Fire and other miscellaneous zone events;
Farm for treasures with Sniffenseeking and other activities to exchange for bartering currency with the scheming Ponzo;
Hunt for Flightstones by killing rares and completing World Quests;
Hunt for mounts, pets, toys and appearances!
If you have known how to enter the Zaralek Cavern Zone, you can try to complete more quests and collect more rare items in this area. In order to explore hard dungeons, players can
Buy WoW Dragonflight Gold
to upgrade your gears or weapons and improve the abilities of characters in the game.