WoW Dragonflight Guide: How to Obtain the Zskera Vault Keys in Dragonflight Expansion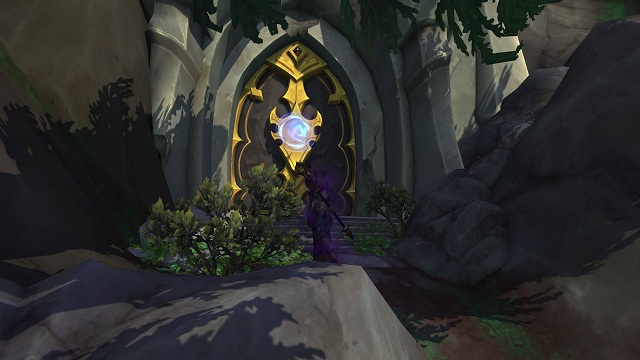 World of Warcraft's 10.0.7 patch introduces the Forbidden Reach for players, which is the starting zone of the Dracthyr Evoker class in Dragonflight expansion. Some players are interested in the Zskera Vaults in this expanded zone. They are eager to open this vault and get good rewards. While, players have to obtain the Zskera Vault Keys in advance. You can read this article and know the methods of obtaining keys. Players can get
Cheap WoW Dragonflight Gold
to purchase rare materials for crafting powerful gears or weapons in the game.
What are the Zskera Vaults in WoW Dragonflight?
The Zskera Vaults are filled with treasure with many locked doors and puzzles for players to get through; each player gets their own instance.
To access these vaults, players will need to obtain a "Zskera Vault Key" which can be found by completing activities in the Forbbiden Reach. Players can expect all sorts of cosmetic items from the Zskera Vaults, from new toys and Battle Pets to mounts. Additionally, players can expect the brand-new Primordial Stone Gems to drop from them.
How to Unlock Zskera Vaults in WoW Dragonflight
The players will have to complete the main story up until the vault, and it shouldn't take more than an hour if they focus only on it. Eventually, players will be tasked with going inside of the vault and exploring its secrets through the Zskera Vault: Az quest.
Inside the vault there are a series of doors, and many of them house socketable gems. These gems are put into the Onyx Annulet, a ring that begins at 405 item level but increases to 411 once all three gems are put inside. Jewelcrafters will be able to get the gems upgraded which brings the ring up to 424 item level once each of them are socketed. To do this, players will need 10 Dormant Primordial Fragments and 25 Silken Gemdust.
How to Obtain the Zskera Vault Keys in WoW Dragonflight
Once you have progressed through the main questline which takes players to the Forbidden Reach, Pathfinder Tacha will have a quest that grants players their first six Zskera Vault Keys for free. With these keys, players are able to enter the Zskera Vaults and progress through the various rooms to find Primordial Stones and other assorted items.
Players can obtain more Zskera Vault Keys by participating in world events across the Forbidden Reach. The two best ways to find keys are to hunt down Rare Elite mobs which have the chance to drop these keys and to complete Primal Storms in the region. As this patch progresses, there will likely be more ways to find more Zskera Keys around the Dragon Isles.
Players should note that Zskera Vault Keys are account-wide and can be used across various characters. If you have any alts, these characters can be used to funnel keys toward your main. The Zskera Vault is also on a weekly, character-specific lockout that will limit how many times you can run this vault instance.
In order to obtain enough Zskera Vault keys, players need join in more world events in WoW Dragonflight. You will be happy to receive good rewards from opening the Zskera Vault. Players can
Buy WoW Dragonflight Gold
to upgrade their weapon levels quickly and beat more enemies in hard dungeon quests.