Madden NFL 23 Skill Points Guide: How to Earn Skill Points for Leveling in Franchise Mode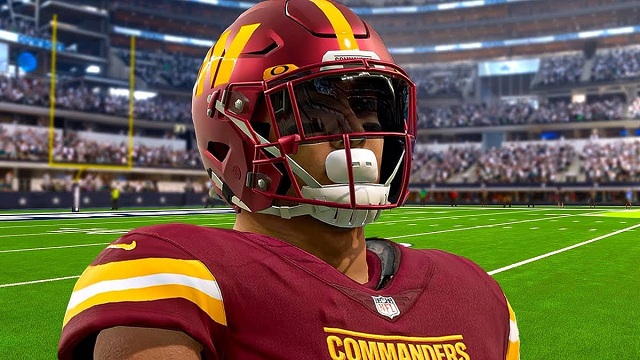 In Madden NFL 23, skill points play an important role in the Face of Franchise mode. If you wan to start a fantasy draft in Madden 23 or build a good team, you have to collect enough skill points for leveling. There are some useful ways for players to earn more skill points in Madden 23. You can read this article and experiment these ways in Madden 23.
Skill Points are important for starting a fantasy draft in Madden 23 or building a favorite team. To get Skill Points, players have to gain Experience Points in a variety of ways. How much experience players gain to earn a skill point depends on their overall rating. Players with higher ratings will need more Experience Points to get even better. Higher-rated players are most likely seeing a lot of playtime and earning more experience than lower-rated players. Players can use
MUT 23 Coins
to upgrade your team in Franchise Mode and enjoy playing with powerful team in Franchise mode.
How to Earn More Skill Points in Madden 23 Franchise Mode
Play Well in Matches or Games in Franchise Mode
Performing well in practice and games is the fast track to improving your player. You'll receive Skill Points to boost your player's core attributes, but they aren't necessarily permanent. Madden 23 allows you to reset abilities and skill points for free, so feel free to build and rebuild your player. In addition to resetting your abilities and skill points for free, you can also freely change your body physique to change ratings and perks.
Choose the Right Matches for Rewards
Before each game, you'll have the opportunity to prepare for your opponent. Practice days can be adjusted to follow a specific strategy that coincides with the opposing team's offensive and defensive tendencies. Once your team is ready to go, there are three different ways to play: Play The Moments, Play Full Game, or playing only Offense or Defense.
If you're looking for quality experience without spending too much time, Play The Moments is the perfect choice. Roughly 20 minutes of game time, this mode simulates much of the "boring" plays in football, and only taps you in for the crucial plays. These might be critical third downs, red zone opportunities, or two-minute drills. Playing the complete game gives you the most control, but comes at a cost of nearly an hour of game time, depending on the length of each quarter. After each game, you'll have to answer a media question that will provide various boosts or hindrances to your franchise.
Upgrade Your Coach Stafff in Time
Franchise mode in Madden 23 lets players spend experience points they earn on certain upgrades to their coaching staff. These range in terms of what they provide, but a few examples are increasing the likelihood of certain positions resigning to the team or coming via free agency, development rates for certain positions, and even ratings boosts that can impact gameday.
Far too often, players let these points accumulate at the top of their screen without ever investigating what the point of them is. These points can go a long way in building a team and retaining talent that would otherwise sign elsewhere.
We have recommended some useful ways for you to earn more skill points in Face of Franchise Mode. While, you can also
Buy Madden 23 Coins
to level up your player fast in the game, which help you win more matches in Madden NFL 23.