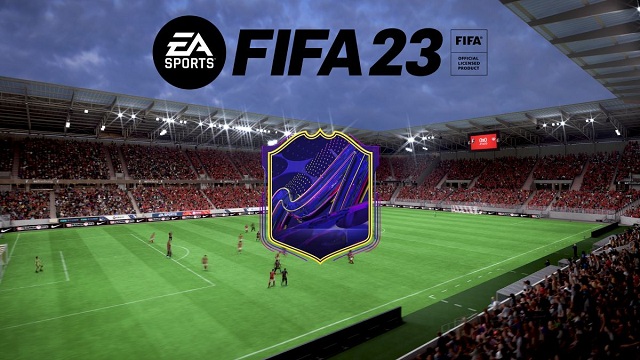 When it comes to FIFA 23, the Ultimate Team mode is one of the most popular modes in the game. Many players will try to collect their favorite players and build the best team in this mode. While, there are some novice players who first play FIFA Series games. If you want to know how to build a good Ultimate Team mode, you can read this article and learn from the guidance. Players can use
FUT 23 Coins
to gather high level players or potential players for the team, which help you win more matches in FIFA 23.
What is FIFA 23 Ultimate Team?
The FIFA Ultimate Team (also known as FUT) is a game mode in FIFA that allows you to create and manage your own club to play online and offline games and earn rewards using any FIFA 23 players and managers as well as a collection of various types of cards such as club items, staff and consumables. By playing matches and games in the Ultimate Team mode, you'll be able to get better players and items so you can improve your club's strength and budget.
How to Build a Good Ultimate Team in FIFA 23
Complete More SBCs for Rewards
SBCs sometimes offer great packs, great players, or are part of a big objective. You often find players getting a great card for a good price. Also, these players might not have a different special card that is nearly as good as the SBC, or it just has special boosts, like a skill move or weak foot upgrade. With FIFA getting older, you will see more and more cards even having different positions, so you are able to build different and better teams.
You always have to keep in mind whether this player can really help your FUT on the long or if it will just make a few appearances and will then be a reserve player or even get submitted in a different SBC. Player SBCs are always untradeable, so you can't get the coins you paid for it back.
Start Playing FUT 23 Matches Early
The sooner you start your FIFA 23 Ultimate Team campaign, the higher your chances of success. This is due to the beginning of the game being the most important time. Over time, the market will tend to become more and more stable. You'll get a good head start knowing what you're doing. It's just a question of identifying the opportunities and predicting how the market will develop.
Your profit won't just reflect in coins. If you do everything earlier, you will have bigger chances of forming a superior team than the competition and potentially winning more games, which means more coins. With more coins, you'll build a better team and so on.
Get Familiar with the New Chemistry System in FIFA 23
You need try to learn the ins and outs of all the changes to chemistry in FIFA 23 and how you can maximize it for your squad. Chemistry will allow you to boost the stats of all your players, so it's important that you have a team full of players with high chemistry.
The novice players of FIFA 23 can try to experiment these methods and make a good progress in the beginning of FUT 23. And if you are lack of good players for your team, you can
Buy FIFA 23 Coins
to purchase them from the transfer market and enhance the depth of teams in time.