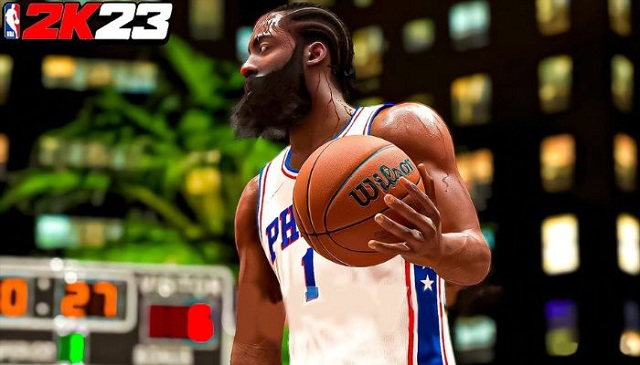 Many players are willing to build a unique player to start the journey of NBA 2K23 MyCareer mode. And the goal is to reach 99 overall rating in the end. While the process of leveling is not easy for players. There are some useful tips for players to help you reach 99 OVR early in NBA 2K23. Players can use
Cheap NBA 2K23 VC
to increase the player's attributes and purchase good equipment for them in NBA 2K23.
How to Reach 99 OVR in NBA 2K23 MyCareer
Earn More MyPoints Through Playing Matches Well
Earning MyPoints is going to be the key strategy to getting your overall rating for a player up quickly. First and foremost, it should be noted that MyPoints let you upgrade players' stats and attributes which in turn will let you get a higher overall rating rank. Therefore in order to bring yourself up to a 99 Overall Rating, you will want to constantly be earning a lot of MyPoints to upgrade your player(s) over time letting you get a higher Overall Rating. There are a lot of ways to get more MyPoints and one of these is playing a match excellently.
Stick to Your Role on the Field
Every player on the court has a role or position that they play in NBA 2K23. There are centers, small forwards, power forwards and point guards among others.
Though you can do anything in the game, get all the baskets yourself, it's better that you stick to your role. Playing as a guard or center you can shoot mid ranges, which is easy and almost always guaranteed to get you a lot of MyPoints and VC.
Furthermore, play as a team. Pass the ball around and make sure that you don't hog the entire game to yourself, don't go on randomly stealing the ball from your teammates. Doing these things will hurt your teammate grade which does play a huge role in decreasing your overall rating.
Improve the Difficulty of Matches
If players want to earn more MyPoint in each match, you can change the difficulty to Hall of Fame. On this difficulty, you will get a 160% modifier to MyPoints earning, which makes you progress fast and improve the attributes quickly. In addition, players can also complete the MyPoints Accelerator quest in the game. You will be rewarded with extra 5% MyPoints each match.
Earn More VC
Don't forget to get VC. Earning VC is not tricky. Players only need to complete Challenges and play matches to earn VC. Your VC achievement also contributes to improving the OVR ratings.
Get More Badges
Earn Badges to improve your Overall Ratings. In NBA 2K23, you'll find several badges; the more you play well, the more badges you'll get. If you get badges in MyCareer mode, you can earn points with it. Earning Badges also improves the OVR but only focuses on getting the badges related to your position and playing style.
Although the way to reach 99 OVR is not easy for players in NBA 2K23, players can adopt these tips in the game and accelerate the process. Enjoy matches all the time. And you can
Buy NBA 2K23 VC
to improve the player' s attributes as well in the game, which may save you some time on matches.