Madden 23 Star Abilities Guide: How to Select Best Abilities For Quarterbacks in MUT 23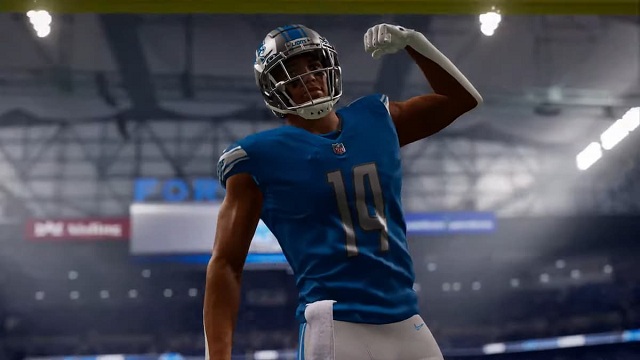 Madden 23 is a really popular game among football enthusiasts all over the world. Many fans enjoy themselves playing matches or building their unique characters in this game. While, if you want to build a quarterback player for your team, you can't ignore the role of him on the court. You had better select the best abilities for Quarterbacks and make him become the best in the team. Players can get
MUT 23 Coins
to select the best equipment for players and improve their capacities in the game.
How to Select the Best Abilities for Quarterbacks in Madden 23
Red Zone Deadeye Ability
"The best defense is a good offense." Famous words that have echoed throughout history emphasize high offensive potency. When teams are in the red zone, the window for success shrinks considerably, and having a quarterback who's able to score a touchdown instead of settling for a field goal can be the difference in winning the game.
Passers with the Red Zone Deadeye ability have perfect accuracy on all unpressured throws when their team is inside the red zone. Quarterbacks like Patrick Mahomes are laser-focused in the red zone and quickly deliver strikes to open receivers. Because of the importance of converting where it matters most, Red Zone Deadeye is the best star ability for quarterbacks to have in Madden 23.
Conductor Ability
Pre-snap adjustments are essential to counter a defense's scheme based on the formation they line up in. The play clock can be very unforgiving and the defense will also adjust pre-snap if they catch on to your quick adjustments. You need to spot the opportunity, make the change, and beat the clock.
The Conductor ability speeds up hot routes and blocking adjustments. If you need to make multiple changes at the line, this will give you a huge advantage. Anyone who has played Madden has felt the pain of making last-minute adjustments only to incur a delay of game penalty due to the quarterback taking too long with play-calling animations.
Quickdraw Ability
Starting at number three, Quickdraw is an awesome ability, it speeds up your release when you are under pressure, it can help you get the ball out in situations where you otherwise might take a sack, Quickdraw does such a great job of this, it is a good ability for quarterbacks, and the MUT 23 Headliners 89 OVR Jalen Hurts has this ability.
Gutsy Scrambler Ability
Being a quarterback against Aaron Donald or Myles Garrett is tough, always running for your life. And when you're scrambling, chances are you might be a bit rattled. The Gutsy Scrambler ability grants immunity to passers from throwing penalties when they're on the run and pressured by the defense.
Having a quarterback who's mobile enough to quickly escape out of the pocket and still try to move the ball downfield is vital to an offense. Dak Prescott and Russell Wilson specialize in being elusive in the pocket and managing to extend the play on the outside.
If you are going to build the Quarterback player for your Madden team, you can consider these abilities in advance. Meanwhile, you can also experiment these settings in the practice mode or even play some matches. Then, you may find the right build of Quarterback player in the game. If you want to level up your player or improve your team, you can
Buy Madden 23 Coins
to get necessary equipment or purchase some good players for your team, which are good for winning matches in Madden 23.