Diablo Immortal Class Guide: How to Build the Best Demon Hunter in Diablo Immortal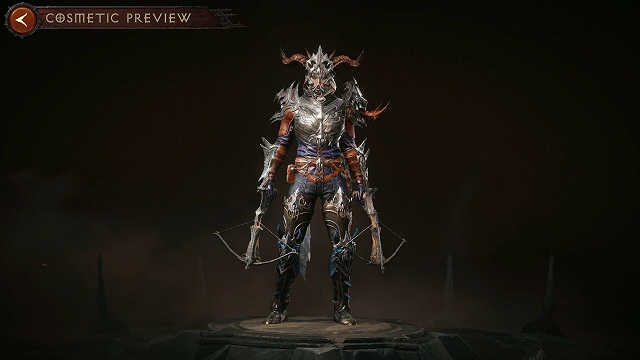 Are you interested in playing Demon Hunter in Diablo Immortal? Do you want to build the best Demon Hunter in the game? If you are willing to know the way to build the best Demon Hunter, you can read this article to find the guidance. In order to build the best Demon Hunter, you have to use
Diablo Immortal Platinum
to improve its basic stats for attack or defense in the game.

Features of Demon Hunter In Diablo Immortal
Demon Hunters are squishy, long-ranged fighters that can deal a whole lot of damage in just a short time. They can also plant sentries and use traps to be able to help them in keeping the monsters at bay while they deal damage from afar.
One of their weaknesses is that they're very squishy and a positional error can get you absolutely decimated. This means that your positioning when you're out solo or even when you're doing content with a party is going to be vital in your survival.
The Way to build the best Demon Hunter in Diablo Immortal
No matter what content you prefer to play, the best Diablo Immortal Demon Hunter build is the Bolt of Vengeance Demon Hunter build. This focuses on pure DPS, able to wreak havoc on enemy crowds from a distance.
The Demon Hunter is meant to strike from a distance, so your playstyle with this build should focus on circling enemies at range while using your attacks to damage as many targets as possible at once. Try to force enemies into groups and always look for routes through the demon hordes to make sure you don't get bogged down in a group of enemies, as Demon Hunters don't have a huge health pool.
The vulnerability mean Demon Hunters are best used from afar where they can't get hit. If you prefer ranged attacks over melee, this is the class for you. Demon Hunters also have incredible single-target damage, making them great against bosses, but also one of the worst at crowd control.
This build is all about enhancing the Demon Hunter's damage output capabilities. As we mentioned, you are very squishy, so you want to keep moving at all times. Luckily you can fire and move, so really we want to increase damage as much as possible to take down enemies even faster whilst your running across the map. Multishot is one of the best skills in the game and will mow down packs of enemies, better still when combined with the Flamespite weapon, you'll fire flaming arrows with even better damage and have 10% decreased cooldown. Rain of Vengeance can also slow enemies allowing you to move quickly should things get hairy.
Best Stats For Demon Hunter in Diablo Immortal
Strength
Fortitude
Vitality
Investing your attribute points into Strength gives you a flat damage buff of +0.3 and +1 to your total combat rating. Once your Strength stat is maxed out, allocate your points to Fortitude to indirectly increase your chance to inflict critical hits, giving you +0.1 armour penetration. This attribute also provides you with +0.1 armour, which reduces 20% of any damage taken. The rest of your points should go into Vitality to increase your overall health pool.
While leveling up the Demon Hunter is not easy in Diablo Immortal, you need to
Buy Diablo Immortal Gold
to purchase good gear or rare materials for their build. The Demon Hunter will help you a lot in the process of questing in the game.