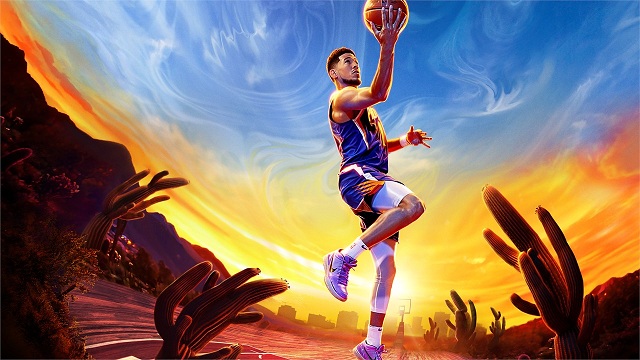 Many fans of NBA 2K23 are still waiting for the official release of player ratings in different positions. And there are some news about the predictions of player ratings on the internet. Some fans predict their favorite players' rating through the social media according to their performance in 21-22 NBA Season. In this article, there are some predictions about the ratings of top 5 Centers in NBA 2K23. Players can use
NBA 2K23 MT Coins
to build their desired team with popular players and win more matches in NBA 2K23.
Top 5 Centers Predictions in NBA 2K23
Nikola Jokić Rating 96
Nikola Jokic is best known as the back-to-back MVP in last two NBA Seasons. Last season, Nikola Jokić turned into the thirteenth player to win the honor in sequential seasons, as well as the second European player to win the honor more than once, and he was chosen to his third All-NBA First Team. Due to the injuries of his teammates in Nuggets, the performance of the team in Playoffs is not good. However, the efforts Jokic put into the team still make opponents trapped into the troubles. His performances in the matches is still repsected by players on the field. So, he deservers the rating of 96 OVR.
Joel Embiid Rating 95
Joel Embiid is also one of the best centers in NBA League. Joel Embiid is pretty much a 1(B) in this situation. Embiid was in the running for MVP all year last season while coasting to a career-high 68 games played, 30.6 ppg and 4.2 apg. He's right up there with the best of teammates right now. His best scoring ability makes him lead the team and win more matches in the playoffs.
Rudy Gobert Rating 90
The trade about Rudy Gobert still makes people astonished for a long time. This is the most landscape-changing move of the offseason, everyone's eyes will be on the Minnesota Timberwolves and Rudy Gobert to check whether they can move forward in the wild west. He need make good progress in the new team and work together with his teammates. Winning more matches will prove his values in this team. Real fans know how impactful he is on defense.
Bam Adebayo Rating 88
Bam Adebayo. plays as the five-year veteran in NBA League, he has got a career-high in points and steals in what was overall a decent campaign for him. He still need do more things to improve his ability in scoring and defense for The Heats. Heading into next season, Bam Adebayo should again have all the opportunity in the world to improve his numbers.
Domantas Sabonis Rating 87
Getting an easy 18.9 ppg, 12.1 rpg and 5.2 despite the change of scenery midway through, Domantas Sabonis has a big year ahead of him with the Sacramento Kings seemingly going all in for a competitive season for once.
These centers are the most powerful players in NBA 2K23, players who want to build the best team for competing for the MyTeam Mode will not ignore these players in the transfer market. You need
Buy NBA 2K23 MT
to get these players for your team in time in order to improve the basic capacity of teams in the long process of MyTeam Mode in NBA 2K23.