Pokemon Go How to Get Pokeballs for free: What is the Fastest Way to Farm More Pokeballs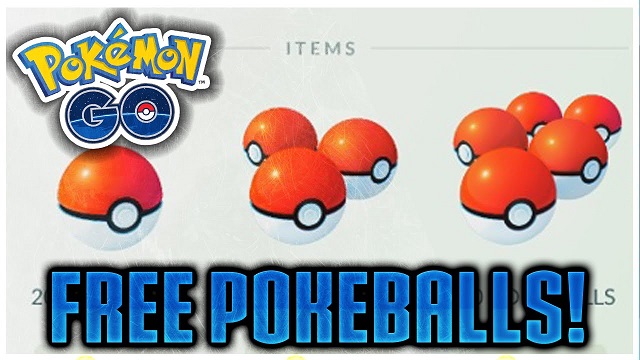 What is the fastest way to get Pokeballs in Pokemon go? How do you farm Pokeballs in Pokemon? How to get unlimited Pokeballs in Pokemon go? If you want to find out the best and useful tips to get Pokemon Go Pokeballs, then you are at the right place!
Pokemon GO: How to Get More Pokeballs
In-Game Store
One of the easiest ways for players to get more Pokeballs is through the Daily Free Box available in Pokemon GO's in-game store. As the name implies, players can claim this free box of goodies one time per day and can do this every day they play. The Daily Free Box will usually have a potion, a couple of normal Pokeballs, and sometimes a Great Ball. This offer is good for players that are running low or just want to add more to their overall item supply. However, there isn't too much offered by this, so it's not reliable as a players' sole source of Pokeballs. Players can also purchase packs of Pokeballs from the in-game store with Pokecoins. These packs include 20 Pokeballs for 100 Pokecoins, 100 Pokeballs for 460 Pokecoins, and 200 Pokeballs for 800
Pokemon Go Pokecoins
.
Spinning Pokestops
The second way to obtain Pokeballs is by spinning Pokestops. It is a very simple and effective method to make sure that you are picking up some extra Pokeballs for every spin that you do. It is also the best method for the players who are living in a pretty densely populated, metropolitan area.
Defend A Gym
OK, this one is actually a little roundabout, so bear with me: Successfully defending a gym gives you a Defender Bonus, which you can collect from the "Pokemon Go" Shop every 20 hours. This Defender Bonus consists of 500 Stardust and 10 Pokecoins for every Pokemon you have stationed at and defending a gym. That's right — you get free Pokecoins for defending a gym, which you can then use in the "Pokemon Go" Shop to get Pokeballs… all without spending a dime. (You can also use the Defender Bonus Pokecoins for other gear from the shop, of course, too.)
In most cities, areas such as parks tend to have a lot more Pokestops that are closer together than average. Check these kinds of landmarks if you're criminally low on items. These havens can help boost your inventory quickly. Popular parks will also have people there that also may be tossing up Lures that you can play on as well.
Pokeballs are necessary when you are catching a pokemon, so try these tips and get enough poke balls in your inventory! These tips may be a long time process, you can directly buy coins at rvgm.com and get your desired Pokeballs in lowest price!