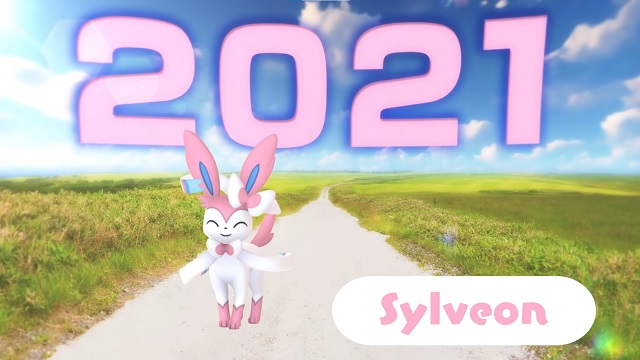 Sylveon joined in Pokemon GO on May 25th, 2021, as a part of the second part of the Luminous Legends Y event. So, what is the fast way to get Sylveon? Just follow this article, and you will find the answer!
What we know about Sylveon
Sylveon is a Fairy-type Eevee evolution introduced as part of Generation 6, which takes inspiration from the Karlos region, northern France. It was one of the 72 new Pokémon, being the eighth Eevee evolution, in addition to Leafeon, Glaceon, Umbreon, Espeon, Flareon, Jolteon, and Vaporeon. It's a kind and gentle Pokémon, with an adorable and graceful appearance, white colored fur covering most of its slender body. Sylveon possesses the ability Cute Charm and Pixilate.
How to get Sylveon in Pokemon Go
Sylveon evolution method
Sylveon works like every other Eeveelution in Pokemon Go: you must do something special with Eevee to evolve it. With Espeon, you have to make it your Buddy and walk 10KM, and with Glaceon, you use a Mossy Lure.
Sylveon is a bit different, though its evolution method mirrors that of other Pokemon games. You will need to make it your Buddy and raise its hearts to 70 in order to evolve it.
Pokemon Go Sylveon nickname trick
First up is the nickname trick you can use to get either your very first Sylveon to tick it off the Pokedex, or save until you have a shiny/100% Eevee you want to dedicate to be the best Sylveon possible.
If you're unsure how this works, all you have to do is change the nickname of the Eevee you want to evolve to Kira. The question mark in the evolve button should change to a silhouette of Sylveon – if you do not see that silhouette, do not press evolve and instead restart your app then try again. This is a one-time use trick so once you've used the name Kira once, you'll have to follow the method below for any more Sylveons you want to add to your collection.
PokéCoins is the important currency in this gameply! With
Pokemon Go Coins
, you can get additional Poké Balls and other in-game items including Incense and more! If you want to get some cheap coins, you can find them at rvgm.com!