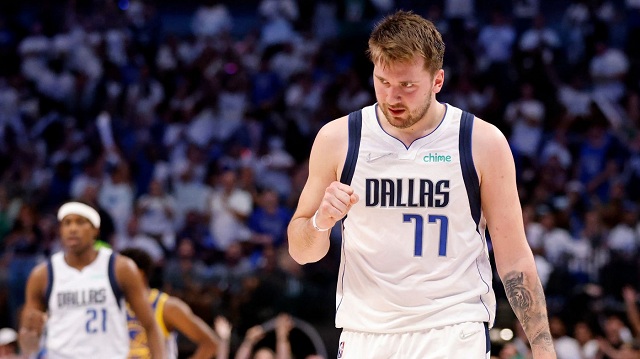 NBA 2K23 MyTeam mode invites players to build their desired team consists of various NBA players in the game. Players are looking for good players in different positions. They are eager to choose the best Point Guards in NBA 2K23. We are going to list some best Point Guards in this article. Players can get
Cheap NBA 2K23 MT
to purchase your desired players for your team in NBA 2K23.
Best Point Guards in NBA 2K23 MyTeam Mode
LaMelo Ball
Coming off of Rookie of the Year honors, expectations were high for LaMelo Ball and the Charlotte Hornets. While Ball improved in every statistical category, the team still failed to reach the postseason. But with Ball's production seeing a nice bump in his second year, Charlotte should be pleased with their investment in the young point guard.
Ball's an offensive threat, capable of scoring the ball from all levels of the court. His mid-range (B-) shot is his lowest offensive rating, but even then, he's better than average. The 21-year-old excels at scoring inside (A-) and shooting the deep ball (A-). On the other end of the court, Ball can hold his own on the perimeter (B+) and does a decent job securing rebounds (B-).
Kyrie Irving
Kyrie Irving was selected with the first overall pick in the 2011 NBA Draft by the Cleveland Cavaliers and went on to win the Rookie of the Year. He is a seven-time NBA All-Star and won the NBA Championship in 2016 with the Cavaliers, forming a solid trio with LeBron James and Kevin Love. He's then been an enigma in his time in Boston and now Brooklyn, nothing more so than his saga with the NBA's vaccination rules during the 2021-2022 season. Luckily, none of that really applies in 2K23.
Irving's top-end 99 Ball Handling as well as Hall of Fame Ankle Breaker, Handles for Days, and Killer Combos badges make him a formidable opponent, particularly when isolating an opponent. He is a great shooter with 97 Close Shot, 94 Mid-Range, and 85 Three-Point shooting. He can also finish inside with his 95 Layup.
Damian Lillard
If Stephen Curry didn't exist, Damian Lillard would be considered the most dangerous man behind the three-point line in the NBA. Though he'll likely finish his career with an incredible legacy behind him, Lillard's gone a bit overlooked due to unfortunately playing in the same era as the greatest shooter of all time.
In NBA 2K23 Lillard's 89 overall puts him as the fifth best point guard in the league, which may sound a bit high for his haters, and a bit low for his truthers. The Portland Trailblazers will likely never play in an NBA Finals series with Lillard on the roster, which is a bummer considering the talent he's put on display since his rookie campaign.
Ja Morant
Coming off an injured-plagued season, Ja Morant set his sights on reclaiming the early success he experienced in his rookie season. Behind a career-high 27.4 points per game, Morant lifted the Memphis Grizzlies to the second seed in the Western Conference and tied a franchise record in wins (56).
Morant's simply an offensive threat, capable of scoring the basketball from anywhere. He excels in driving to the hoop (A+) and popping it from mid-range (A-). Although he recorded the fewest amount of assists per game, Morant's still a top playmaker (A+) on the court. He's had a few scary injuries in his early career, but if he stays healthy, the sky's the limit.
If you are still looking for suitable Point Guards for your team in NBA 2K23, you can consider these players mentioned in the article. They are all good players in NBA League. Players can
Buy NBA 2K23 MT
to purchase them from the transfer market and build the best team for MyTeam mode.