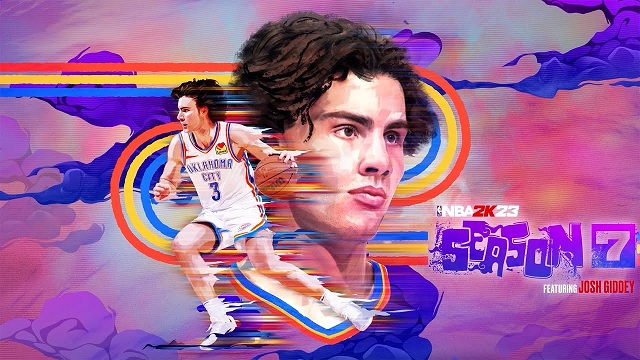 The NBA Playoff matches are competitive and attractive for basketball fans. On the other hand, NBA 2K23 Season 7 is coming for players nowadays. There will be new features and activities waiting for players in the game. Do you want to know more information about the update of Season 7? Players can use
Cheap NBA 2K23 MT
to upgrade your team fast and compete with high level opponents in the match.
In NBA 2K23 Season 7: Realize Your Potential, players will silence the noise and realize their potential with rising star Josh Giddey of the Oklahoma City Thunder. Just like Giddey, many doubted the players' abilities in their path in MyCAREER, so this season is all about riding the momentum of your unexpected success on the court and converting it into continuous domination. On top of that, we get content and gameplay updates on all aspects of NBA 2K23 this Season 7.
New Contents and Features in NBA 2K23 Season 7
MyCAREER Mode
MyCAREER additions include new apparel brands and rewards for players to unlock, including aLevel 30 Affiliation Mascot, Level 37 NASA Race Suit, Level 39 Badge Point, and Level 40 NBAMascot outfit. Players can gear up for the launch of LEGO 2K Drive with the Level 1 LEGODrive Bundle reward and various apparel.
Look out for special events taking place in The Cityduring the Conference and NBA Finals, to earn 2XP for all games played while wearing NBAapparel, allowing players to surge up the rewards ladder and rep their favorite squad.
MyTEAM Mode
Galaxy Opal Josh Giddey will be the Level 1 Reward this Season that will help players clear through this season's obstacles and earn the Invincible Zion Williamson as the Level 40 Reward in no time. Players should also expect even more Invincible cards this Season, many of which you can unlock through normal play. Playoff cards will also feature new evolutions based on real-life performances.
The W Online
It features all-new content and rewards with the WNBA regular season kicks off today, including a Kelsey Mitchell Jersey, a Sue Bird Heroine Jersey, a Lisa Leslie Coach Card, T-shirts and more.
New Songs Update
2K Beats includes new songs from some of 2K's favorite artists at the moment, selectedespecially for 2K Beats. Featured artists include Action Bronson, Jay Park, and Larry June. This season also features a curated soundtrack from leading hip–hop tastemaker Blxst and his labelEVGLE, including the new single, "Baby" from West Coast upstart Jay Millian. For 72 hours,"Baby" will be exclusively featured in NBA 2K23 before making its way to Spotify and AppleMusic. Listen to the official NBA 2K23 Soundtrack here.
There are a lot of good rewards for players in the latest NBA 2K23 Season 7. If you want to unlock them quickly, you need take part in more quests and complete more challenges in different game modes. And you can also
Buy NBA 2K23 MT
to unlock your favorite player cards for your team in the game.