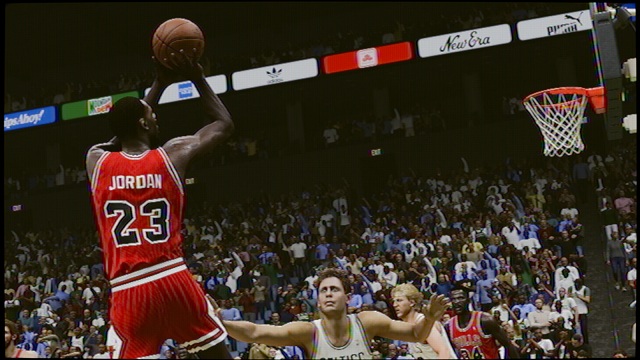 Players who like playing basketball are fond of playing NBA 2K23, especially the MyTeam mode. They can build a team which consists of different players in NBA League. And there are many competitive opponents in NBA 2K23 MyTeam mode. Do you want to know how to win matches in NBA 2K23 MyTeam Mode? You can read this article and learn from the guidance. Players can get
Cheap NBA 2K23 MT
to buy young players from the transfer market and make the team energetic all the time.
Essential Tips for Players to Win More Matches in NBA 2K23 MyTeam Mode
Practise Your Team in Offline Modes
Many players heading into My Team for the first time may be confused at first. From a newcomer's perspective, the mode appears to be an online-only mode where players compete for bragging rights and points. While this is part of the mode, players don't even need to touch online competition to have a good time.
Offline modes are available for every part of My Team, be it a triple threat, freestyle or even clutch time. This is the recommended way to play My Team for beginners. Even try out the My Career option before starting My Team. Players online tend to be ruthless and may have spent a pretty penny on the pack market, making it no fun for new players to compete against. Head to the single-player menu and hone those skills and get a feel for the players before even considering the multiplayer menu.
Accept You May Lose Several Matches
Unfortunately, you will lose games from time to time. Losing matches is inevitable. You will come across players exploiting the current meta from time to time, and your team will lose even with the most in-game skill.
However, don't be tempted to waste all your hard-earned coins in frustration at the game. Utilize the player's currently with your team, focusing on slowly making necessary and beneficial upgrades.
If you resist wasting MT, you will be in a great position to purchase more top players as they are released, whereas others will be forced to wait – or spend real money.
Try a Different Camera Angle
Wonder why you keep running into your teammates or everyone cuts at the same time? Could be that your camera angle and your teammate(s) camera angle are polar opposites. '2k Cam' has the most advantages in 5 on 5 as far as seeing the passing lanes, playing team defense, and spacing. You can change the camera angle in Park and Rec / Pro-Am by pressing D-pad to the right.
Find Cheap and Energetic Young Players
The market of Diamond and Pink Diamond cards is heavily overpriced, but there are Ruby and Amethyst players that can compete with the higher-tier cards. As a result, it is integral to research and experiment with the specific Ruby or Amethyst players who fit one's play style and could flourish in MyTeam.
We have mentioned these tips in this article and hope that they are helpful for you in the process of matching in NBA 2K23 MyTeam mode. In order to improve your team, you can
Buy NBA 2K23 MT
to level up your players in the team and compete against high level opponents.