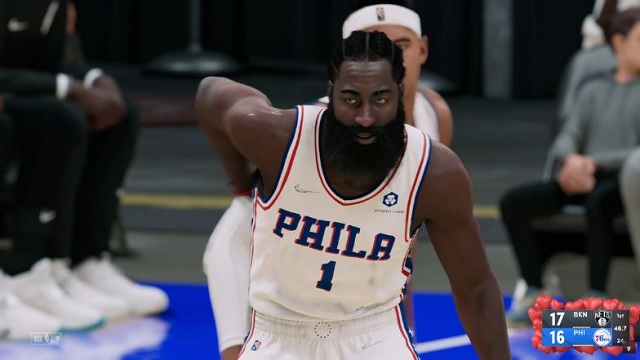 Many players who like playing basketball are willing to play NBA 2K Series. NBA 2K23, as the latest version of NBA 2K Series, has attracted their attention a lot. Most players like playing the competitive MyTeam mode, which allows them to build their unique team consists of favorite NBA players. While, some players expect to start a new career in NBA 2K23 MyCareer mode. Do you wonder how to make a good career in NBA 2K23 MyCareer? We are going to tell you the guidance about it in this article. Players can get
Cheap NBA 2K23 VC
to select the good equipment for players in order to improve their performance on the court.
How to Start a Good Career in NBA 2K23 MyCareer Mode
Create a good player at first
When you begin to play NBA 2K23 MyCareer mode, you need create a new player at first. When you have finished your players' physical build, it' s time to complete your attributes build. We can't stress the importance of creating a suitable build enough. You'll distribute attribute points across different sections to determine how your player would perform if they were at max level. Categories highlighted in yellow will all be affected when increasing the attribute, so understanding how to work the system to increase more than one key area is vital.
Before finalizing your build, the game will tell you which players closely resemble your created player. There is the possibility of creating specific star-player builds, but it's extremely rare. You can view the possible badges you can earn in each major section (Finishing, Shooting, Playmaking, Defense) and plan ahead on how you'll unlock them throughout your career.
Customize players' animations
Aside from just making your player look great, spending the time to customize your animations can be extremely beneficial in your My Career campaign. Custom animations can make the player fundamentally better. In NBA 2K23, you're able to choose the dunks of various players for example, from the likes of James Harden to Michael Jordan.
While the default packages can get the job done, they don't prepare a player well for the presence of certain obstacles (like defenders, and so on). Customising your dunks, dribbling, and shooting can have a huge effect on your player, more than any badge or stat could have. Look to customise animations wherever possible, and keep looking to upgrade already customised animations depending on the situation.
Select the right NBA team to play
You should also consider your starting NBA team carefully, especially if you want to try and win a championship in single player. Selecting your NBA club wisely rather than blindly hoping for the best. Players won't ever gain significant court time unless they choose the squad that best suits their position and playing style.
Try to level up your badges by practice
Hit up the practice facilities in-between games and practice with the team. Even when there aren't official drills, there are plenty of exercises to choose from that rapidly increase progression toward a badge of choice, like the elite playmaking badges.
Until every last badge point is unlocked, practice should be considered mandatory in the gamer's mind. It will take a while, probably a few full NBA seasons, but once it happens, players will have the security of knowing their player is as good as can possibly be.
Although creating a new player in NBA 2K23 MyCareer mode is easy, you have to spend more time in fostering them for improvement. You can consider these tips in the game and improve your players better than before. And you can also
Buy NBA 2K23 VC
to level up your players' badges quickly, which helps them score more goals in matches.