Lost Ark Gear Progression Guide: How to Level Up Your Item Level Quickly in Lost Ark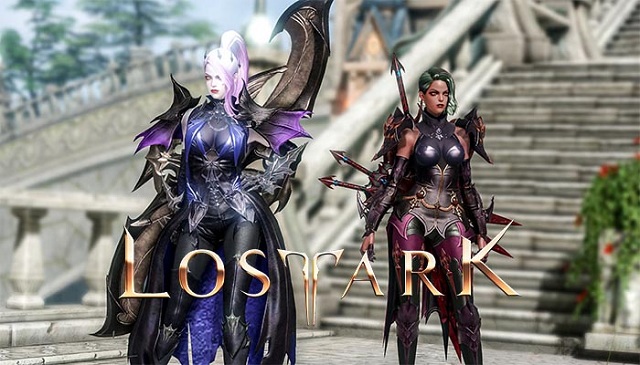 Players are willing to explore the endgame contents in Lost Ark, because there will be a lot of good rewards for characters. While, in order to meet the requirements of Lost Ark, you have to improve your item level in advance. If you are eager to join in the endgame dungeon raids in Lost Ark, you had better know the way to level up your item level fast in the game. Players can buy
Cheap Lost Ark Gold
to get some essential material for upgrading your skills in Lost Ark.
What's the Item Level in Lost Ark?
In Lost Ark, all weapons and armor you obtain come with an item level. This number is used to determine how powerful your character is and what sorts of endgame content they can partake in. The higher your character's overall item level is, the more activities they can do and the higher content tiers you can clear. It's paramount that you increase this number once you reach level 50 to unlock most of Lost Ark's endgame content.
How to Improve Your Item Level in Lost Ark
Explore More Chaos Dungeons
Chaos Dungeons are the first piece of endgame content you'll unlock after level 50, and they're also a great way to equip your character with new gear that lets you unlock the rest of Lost Ark's endgame content. To unlock Chaos Dungeons, you'll need to be level 50 and journey to the continent of Vern. Continue doing the main story quests there (designated by the blue globe icon) until you reach Vern Castle and unlock Chaos Dungeons and the honing system.
Once you've unlocked Chaos Dungeons, congratulations! Completing these dungeons, which are essentially timed scenarios where you must defeat waves of enemies, will net you item level 302 gear that can be continually upgraded. Better yet, many of the materials you'll need to upgrade this gear (Harmony Shards, Harmony Leapstones, Destruction Stone Fragments, and Guardian Stone Fragments) are also obtained from doing Chaos Dungeons, meaning you'll be killing two birds with one stone.
Focus on Honing Materials and Engravings
Gear Honing is simply the act of taking your gear to the Gear Upgrade NPCs found in Luterra, North Vern, Arthentine, Rohendel, Yorn, or Annika's main cities.
The process uses a few sets of materials, and each tier of content has its own respective material to hone with. They each consist of a similar set of five materials with slightly different names.
Through the use of these materials, you can upgrade your gear to a maximum Honing Level of +20 – 25, which raises their item level by 20 each time for a total of 400 – 500 average gear score after fully upgrading. The Item Level increase is reduced to +5 per upgrade in Tier 3. This is important for progressing into each new "Tier" of content, which is gated by these upgrades. Currently, only +15 is needed to reach a new tier or unlock further content.
We have mentioned two main ways to level up your item level in Lost Ark. While, the more difficult dungeon raids you explore, the higher requirements of your item level. So ,you need also try to complete more main quests or side quests and earn rare materials at the same time. If you are lack of good material for upgrading your item level, you can
Buy Lost Ark Gold
to purchase them from the shop, leveling up your item level is not an easy task, you should keep questing and completing more challenges for rewards.