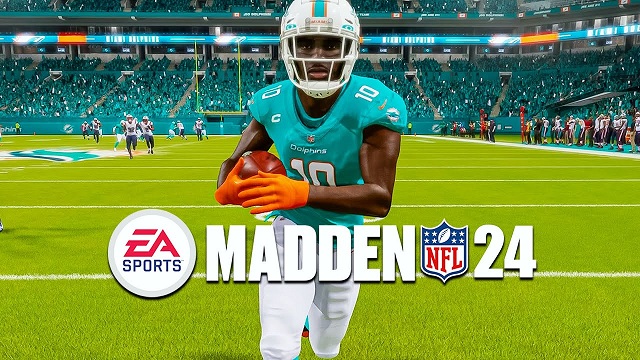 Madden NFL 24 will be released on August, 18th, 2023. Many players can't wait to experience the latest Madden NFL series game. While, some players know that they can experience Madden 24 earlier than other players. Do you want to know how to play Madden 24 early? You can read this article and learn from the guidance. Players can use
Cheap MUT 24 Coins
to get powerful player cards in the game.
Madden NFL 24 Early Access
Madden 24 early access will begin on Tuesday, August 15, 2023, if you have pre-ordered the Deluxe Edition of the game on PS5, PS4, Xbox Series X|S, Xbox One, or PC. You can also get a ten-hour trial if you are subscribed to EA Play or Xbox Game Pass Ultimate.
This is standard for most EA games and has been the norm for many years at this point. This early access period will also be when the free 10-hour trial begins if you are subscribed to these services.
How to Play Madden NFL 24 Early
The first way to get early access to Madden 24 is by pre-ordering the Deluxe Edition of the game, while the second one is with an EA Play or Xbox Game Pass Ultimate membership.
In addition to receiving Madden Points, Josh Allen's card, and more items with the Madden 24 Deluxe Edition, users have the opportunity to enjoy the game starting August 15, three days before the official release. However, you must preorder the game on any of its available platforms: PlayStation 5, PlayStation 4, Xbox Series X|S, Xbox One, or PC.
EA Play or Xbox Game Pass Ultimate Subscriptions
For players who wish to experience the game without committing to the Deluxe Edition purchase, EA Play or Xbox Game Pass Ultimate subscriptions offer an alternative route. Subscribers to these services can gain entry to the game through a 10-hour trial period.
This option allows players to get a taste of the game ahead of the official release date, but after the trial hours are exhausted, they will need to purchase the Deluxe Edition to continue playing early.
EA Play is EA's gaming subscription service, allowing members to try out games for a fixed monthly cost. EA Play members also receive in-game benefits and rewards.
Once again, there will be a Madden 24 10-hour trial available during the early access period of Madden. The 10-hour trial will become accessible at the same time as early access opens, on August 15. You won't need an EA Play Pro subscription to play the trial. However, you will need a standard EA Play subscription to access it. EA Play Pro members can play the full game from August 15 at no extra charge, as it's included with the deal.
As well as early access, EA Play subscribers will gain in-game extras as well. This includes recurring Ultimate Team Packs, and a 10% discount when pre-ordering the new game and when purchasing packs.
You can read this article and know how to play Madden NFL 24 early in Madden 24. And you can also
Buy Madden NFL 24 Coins
to build the best team in Madden 24.