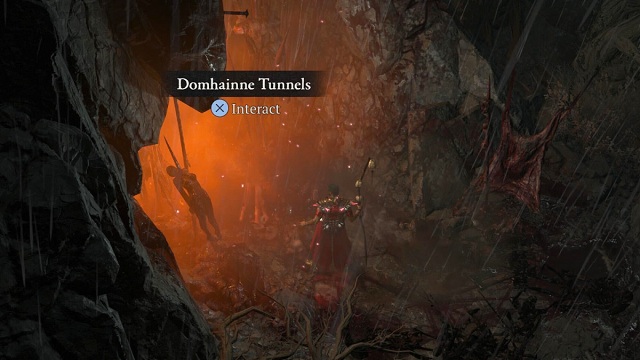 As Diablo 4 Season 1 Season of the Malignant releases, many players are willing to build the best character and climb up to the top ladder. While, it is necessary for them to find the right place to farm more leveling XP in the game. Some players want to know how to farm more XP in the Domhainne Tunnels Dungeon in Diablo 4. Players can use
Cheap D4 Gold
to find the best gears for characters in Diablo 4.
Where are the Domhainne Tunnels in Diablo 4?
This dungeon is a medium-sized dungeon and has long corridors. These corridors are also very tight which means that getting swarmed is a real possibility here so make sure that you're always keeping an eye on your health.
The first objective of the dungeon makes use of its size by making you run around and free the prisoners the goatmen caught. Some prisoners are already dead so make sure you lay them to rest as this is also part of the objective. Keep an eye on your mini-map and map to make sure you didn't miss any of them.
The Domhainne Tunnels in Diablo 4 can be found in the Scosglen region, to the northeast of the main town Cerrigar. This dungeon is on the far west side of the Strand area, and is directly west of the nearest waypoint named Corbach. From Corbach it's a short horse ride or run west to Domhainne Tunnels, so if you unlock that waypoint first then it's easy to head there with Diablo 4 fast travel before quickly accessing the dungeon.
How to Farm More XP in Diablo 4 Domhainne Tunnels Dungeon
To set a point of reference, a Level 22 character with 26,568 XP and a random elixir's XP buff ended one full Domhainne Tunnels solo run on World Tier 1 at 55,241 XP. This was enough to level up once, and it's already very close to gaining an extra level after just a few minutes of casual demon slaying.
Players will want to bring as many AOE attacks as they can when farming this dungeon as the caves tend to be wide open. The first part will have players rescuing six prisoners while the second involves carting a stone tablet into the boss room entrance. Speaking of boss rooms, players will be fighting a Khazra Abomination, which shouldn't be too hard to manage.
To fully maximize the gains from this dungeon, players should party up with a friend for an extra 10% XP boost and faster clear times overall. It's very likely that Blizzard will patch this farming spot out as they did with so many others in the past, so players should make sure to get as many runs in as possible before the inevitable strikes.
Here are some tips to help you maximize the amount of XP that you farm from the Domhainne Tunnels in Diablo 4:
Stock up on Domhainne Tunnel Nightmare Sigils because this increases the already high mob density and elevates your odds of obtaining legendary gear.
The dungeon features long corridors that keep enemies tightly knit together, so it's easy to use AoE attacks to clear them out.
After you free the prisoners, you'll need to survive waves of enemies in the next area. Plenty of elite enemies spawn here, so make sure your strongest attacks aren't on cooldowns.
Use an elixir to boost your XP gain while in the dungeon.
If you are also interested in farming more XP in the Domhainne Tunnels Dungeon, you can follow the guidance and experiment them in the game. And you can also
Buy Diablo 4 Gold
to unlock the powerful weapons and gears for your character in the game shop.