WOW Classic Expansions Return: The Wrath of the Lich King Expansion Will be Introduced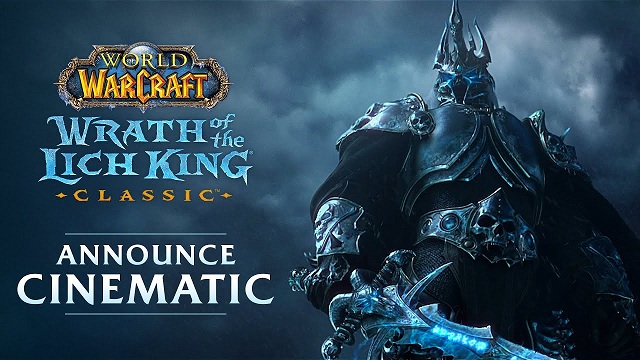 Many veterans in WOW Classic are excited about the news released by the Blizzard Entertainment, the announcement of Wrath of the Lich King's arrival to WOW Classic. The Wrath of the Lich King was so popular in the late 2008, and there were a large amount of players who were willing to join in the adventure of WOW Classic. They can't wait to experience the best expansion of WOW Classic. However, there is just the news released by the developer. You have to wait for the update of the specific version of WOW Classic. You may need
Cheap WOW Classic TBC Gold
for leveling up characters in order to meet the requirements of the quests in the game.
Originally launched in 2008, Wrath of the Lich King brought with it numerous additions that put WoW firmly on the road to being the MMORPG that it is today. They included the massive Northrend map; famous dungeons such as Violet Hold and the Culling of Stratholme, and numerous raids ranging from an updated Naxxramas to the frigid finale in Icecrown Citadel. It also added features such as an achievement system, the inscription profession, and the game's first hero class: the Death Knight.
Wrath of the Lich King was a revolutionary expansion in many ways. It was during the expansion that Blizzard's MMORPG peaked in terms of subscription numbers, and the expansion introduced the game's first new class in the Death Knight, added achievements, and featured a fan-favorite villain that served as the perfect base to build an entire expansion around. While many players, and Blizzard itself, maybe didn't realize it at the time, Wrath of the Lich King also started to lay the foundation for what would become the modern-day version of the game, with the addition of convenience features like automated dungeon matchmaking and markers on the map telling players exactly where to go to complete their quests.
One big change coming to the next release of WoW: Classic is how players who are currently in The Burning Crusade servers will move to Wrath of the Lich King. Unlike The Burning Crusade's launch where players had the choice to either stay in vanilla WoW or move onto The Burning Crusade, all players will now have to move over to Wrath of the Lich King. After making the move to Wrath of the Lich King, players can look forward to all of the expansion's zones, achievements, raids, and of course, the Death Knight class.
The Wrath of the Lich King expansion adds the new Death Knight class, which can be created with no prerequisites and started at level 55. The level cap has been increased to 80 for the expansion, and a level 70 boost will be available for anyone who wants to jump straight into Lich King without playing the Burning Crusade Classic expansion first.
The announcement of World of Warcraft: Wrath of the Lich King (Classic) came just after the reveal of retail WoW's newest expansion, Dragonflight. Dragonflight will take players to the forgotten Dragon Isles and will feature a ton of new changes coming to the game's systems as well as new zones, a new playable race and class, a new story adventure, and even more that is yet to be revealed.
In the process of adventure in WOW Classic, players can
Buy WOW Classic TBC Gold
to get rare materials for crafting good gear for your characters in order to complete the complex dungeon raid in the game.