Elden Ring Talismans Guide: How to Obtain Rotten Winged Sword Insignia in Elden Ring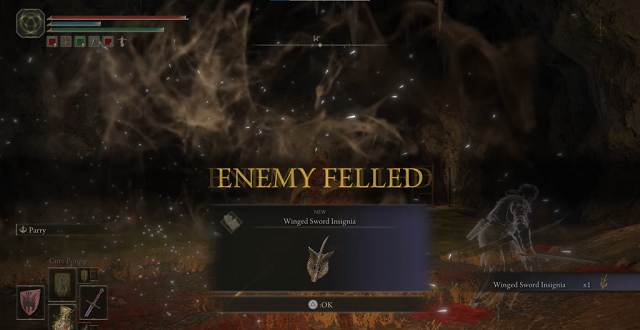 Players are excited about the world of Elden Ring when they first come into the game. Elden Ring has a sprawling open world that full of deadly bosses, crumbling castles, and powerful items. Talismans plays an important role in the build of characters in the world of Elden Ring, they provide characters with a wide variety of useful bonuses. The Rotten Winged Sword Insignia is one of the hardest Talismans for players to find in the game. In order to complete certain builds, players are eager to know how to find it. In addition, players can choose to buy
Cheap Elden Ring Runes
to get more rare materials for crafting more potions for your character to defeat more foes in battle.

How to Find Rotten Winged Sword Insignia Talismans
The Rotten Winged Sword Insignia Talisman is one of the many ways that players will be able to significantly improve their DPS numbers in Elden Ring. The item greatly increases one's attack with each subsequent hit and is known to stack to a maximum of a 22% increase.
This boost is rather significant and can come in handy towards the latter part of the game, where enemies are considerably harder to take down.
In order to acquire the Rotten Winged Insignia, players will need to complete Millicent's quest. Millicent is one of Elden Ring's more mysterious NPCs, and her quest will take players all over the map, from Caelid to the Haligtree. For help completing the early stages, players should check out our complete guide to Millicent's quest.
The important part of Millicent's story for obtaining the Rotten Winged Sword Insignia will begin once players have met her at the Prayer Room Grace in Elphael Brace of the Haligtree.
In order to advance, players must defeat the Ulcerated Tree Spirit found in the core of the Haligtree Roots, which will cause two summons signs to appear on the edge of the boss arena. Players must pick the sign to assist Millicent, rather than the one to invade her.
The Winged Sword Insignia talisman is obtained as a reward for killing the boss of Stillwater Cave in Liurnia of the Lakes. This dungeon can be accessed by going down into the lake and then walking all the way south until you find an opening in the cliffside.
Stillwater Cave is a small and straightforward dungeon, but it's rather dark inside, so you'll want to bring a torch. Make your way through the poisonous waters while killing the various flowers, bats, and more. If you have some items to cure poison, that can be a huge help here.
When you reach the end of the cave, you'll have to face a Cleanrot Knight. For low-level characters, this fight can be quite challenging, but if you can learn the knight's move set--most notably how to dodge its attempts to impale you with a spear for ridiculous amounts of damage--it will eventually fall. When it does, you'll earn the Winged Sword Insignia talisman.
Now that you've acquired the Rotten Winged Sword Insignia Talisman, you can pair it with other talismans to increase the effectiveness of your build and be deadlier.
If you like to use dual-twin blades, this Talisman can be an excellent choice since you'll deal more damage whenever you use the jump attack. Alternatively, you can pair this Talisman with dual-wield bloodloss builds for maximum results.
Players can choose to search for the suitable gear to build your character well in Elden Ring. You can
Buy Elden Ring Runes
to purchase good gear from the shop near the church, there are many good items for your character.