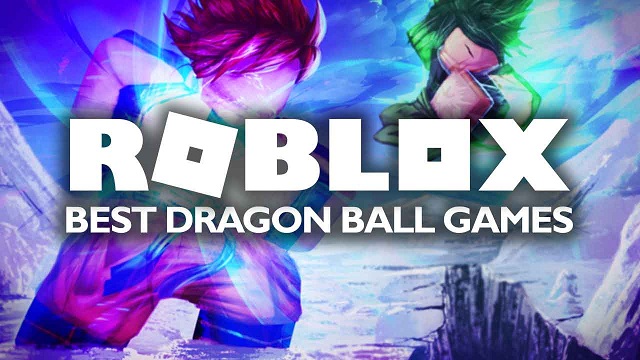 Most players are fond of watching TV about Dragon Ball Series, and they are interested in the characters in the cartoon series. Now, you have access to experience the real games associated with Dragon Ball on Roblox. Roblox provides platforms for players to create their own games in anything they like. So, there are a lot of kinds of Dragon Ball game in Roblox. If you are willing to choose some good games, you can read about this article first. Moreover, when you plan to create different characters in Roblox, you need
Cheap Roblox Robux
in your inventory.

Dragon Ball Rage
If you watched Dragon Ball, then you know the cornerstone of Goku's strength (besides plot convenience) is his dedication to training. In Dragon Ball Rage, training's the order of the day. You can take all sorts of avenues toward developing your character, building your Ki for energy blasts, your agility for dodging and flight, and your strength for smashing stuff, just to name a few. With enough training, you can be as inexplicably powerful as Goku himself!
Dragon Ball Tycoon
A lot of Dragon Ball games on Roblox can feel very similar to each other, since many of them focus on creating a smooth fighting game experience. For those who love Dragon Ball but may want a break from PVP and PVE heavy gameplay, or just tend not to enjoy complex combat with a lot of controls, there's always Dragon Ball Tycoon.
In Dragon Ball Tycoon, players can choose a tycoon themed around their favorite character. As that character, they build up their droppers and cash supply to unlock weapons and power ups to defend themselves from other players, or work to be two steps ahead and attack them first. While the tycoon is definitely on the simpler side in scenery and objectives, it's worth a shot for fans of Dragon Ball who enjoy more classic tycoon styles.
Dragon Ball Online Generations
Dragon Ball Online Generations is an epic Dragon Ball experience on Roblox with in-depth character creation that allows you to pick from several different races and style your character with a vast array of options. You can explore a large map, locate different quests to complete, or take part in Ranked PVP matches as you learn and upgrade new abilities.
Dragon Blox Ultimate
One of the most popular Dragon Ball games in all of Roblox, Dragon Blox Ultimate is a bit simple in the UI department, but don't let that throw you off. This game features all of the high-speed, high-flying action and energy blasts you'd expect from an official Dragon Ball game. Train up in the Hyperbolic Time Chamber and supercharge at foes to engage in blurringly fast punch duels.
Dragon Ball Xeno Multiverse
Dragon Ball Xeno Multiverse has already made itself stand out as a game with huge amounts of potential in story, exploration, and combat alike. Offering different control modes for players using a PC, mobile device, or console controller, Dragon Ball Xeno Multiverse would fit in with other console games out there. With high quality animations, a full character creator, and immersive combat, this game introduces a hook for a completely original RPG story set in the Dragon Ball universe.
These Dragon Ball games are nice choices for players to experiment with friends in Roblox. If you want to decorate your characters with unique skins, you can
Buy Robux
to select suitable ones for you in Roblox.