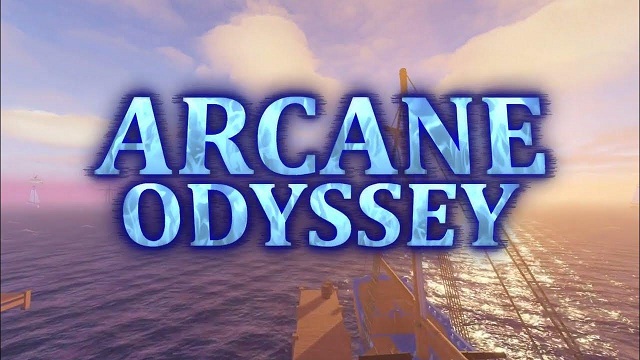 In Roblox Arcane Odyssey, you have access to unlock more things as you keep progressing. For instance, the Quartermasters. They are an important part of the crew that help you manage the ship in the process of exploration. In order to improve the stats of your ship, you need unlock 3 Quartermasters in the game. Do you know how to obtain all quartermasters in Roblox Arcane Odyssey? You can read this article and learn from the guidance. Players can get
Cheap Roblox Robux
to purchase necessary gears for characters in order to defeat more enemies in the game.
What is the Quartermaster in Roblox Arcane Odyssey?
A Quartermaster is an NPC in Arcane Odyssey, and they're a part of your ship crew. You have to hire Quartermasters, but by doing so, you'll significantly boost the stats of your ship. You can talk to the NPC through dialogue boxes, and each dialogue will alter the ship to some capacity.
Like the rest of your crew, a Quartermaster will look after your ship. However, they're entirely dependant on you to protect them. Make sure you dock your ship from time to time so that they can eat food and heal up, as well as get some rest.
How to Obtain All Quartermasters in Roblox Arcane Odyssey
In order to get a Quartermaster to join your crew in Roblox Arcane Odyssey, you will first have to complete a couple of objectives and a fishing quest before you one will board your ship. Without further ado, here are the steps you will need to take in order to obtain a Quartermaster in this game, and begin having your cannon fire automated when you are in battle.
First off, you will need to head towards Elm Island to begin this objective. Then, you must speak with the NPC who lives there and ask to be assigned the fishing quest, which will need you to catch twenty fish after being given this mission. This can be done quite easily, and you will quickly be able to rack up the number that you need simply by fishing around anywhere you choose that is known for an abundance in of fish. Once this is completed, you will be able to get a Quartermaster! He will then begin controlling your cannons and helping you destroy your enemies in combat. Well done, and enjoy!
To unlock Edward Kenton Quartermaster you should be at least Level 15. After that, another requirement is to own a Fishing rod that can be bought from the Fishmongers in towns. Once done, head to Elm Island located on the northern side of the Bronze Sea. And talk to Edward Kenton who can be found on the northeast side of the island. Interacting with him will initiate a quest known as Helping the Deserter where you will have to catch 20 fish and then talk to the NPC. Doing so will get you 221 XP, 27 Coins, and also unlock Edward Kenton as your Quartermaster. He will guide you through your journey and provide your ship with 200 Durability.
Edward Kenton, the Exiled Captain is one of the best Quartermasters available in Roblox Arcane Odyssey. To obtain him you will have to be on or above Level 65 and also have Edward Kenton Quartermaster unlocked & equipped. If you are fulfilling the criteria then simply complete The Exiled Captain questline and you'll get what you are looking for. Unlocking Edward Kenton the Exiled Captain as your Quartermaster will grant your Ship 300 Durability, 5% Stability, & 5% Resilience.
If players want to get a quartermaster in Roblox Arcane Odyssey, you can follow the guidance and complete the quest for rewards, And you can also
Buy Roblox Robux
to unlock other good items for characters, which help them to explore more areas in the game.