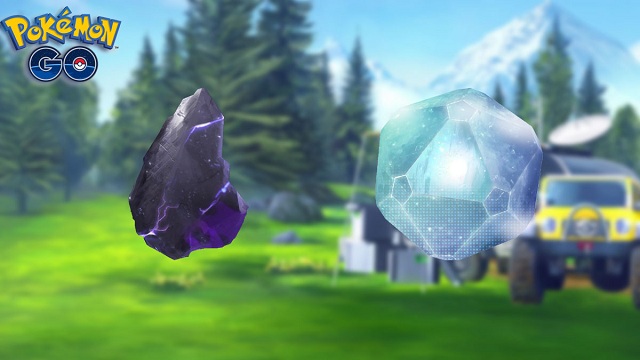 There are many different collectible items in the world of Pokemon Go. Players can use them to improve their gameplay experience in the process of playing. When it comes to Shadow Shards and Purified Gems, some players want to know how to get them in the game. Players can use
Cheap Pokemon Go Coins
to level up Pokemons fast in order to complete more quests.
How to Get Shadow Shards in Pokemon Go
Shadow Shards will be rewarded to players after they defeat Team Go Rocket, it doesn't matter who it is as long as they are on the team. To give a better idea, below are examples of how many Shadow Shards players will receive per the different battles:
GO Rocket Grunts: will reward 1 Shadow Shard with each encounter.
Leaders: this will reward 2 Shadow Shards for each encounter.
Giovanni: will reward 4 Shadow Shards for each encounter.
Shadow Raids will reward up to 5 Shadow Shards each encounter.
Players will be able to review how many Shadow Shards they have received after each battle ends from the list above.
How to Get Purified Gems in Pokemon Go
After collecting Shadow Shards dropped by Team GO Rocket Grunts, you can utilize the Shard Refiler when visiting Professor Willow, which converts them into Purified Gems. These Raid items will immediately be available in your Inventory which has a powerful usage for Shadow Raids.
When locating Shadow Raids, Trainers will need to find a Gym that has been taken over by Team GO Rocket, denoted by a Raid Egg with a purple shadow appearing behind it. This Egg will eventually hatch, which changes the Gym color to black on the Map View, and you can enter the Gym to participate in the Shadow Raid using a Raid Pass.
Purified Gems are formed by collecting enough Shadow Shards. To make a Purified Gem, you must have four Shadow Shards. It will then automatically be used to make a Purified Gem using the Shard Refiner — in other words, there's no need to manually convert one into the other, as the game will do that for you.
You can hold up to 10 Purified Gems at one time. From there, it's time to use them during Shadow Pokémon Raids.
How to Use Purified Gems in Pokemon Go
Purified Gems are used to calm enraged Pokémon during three-star and five-star Shadow Raids in Pokémon Go.
There's a chance during these particular raids that the Shadow Pokémon you're battling will become enraged - increasing their attack and defence. When this happens you can use up to five Purified Gems to help reduce these stats and, in doing so, make the Shadow Pokémon easier to catch.
The effects of Purified Gems also stack when other trainers use them too, which is great for battling five-star Shadow Raid Bosses.
Shadow Raids will arrive in the upcoming in-game event, Rising Shadows starting 22nd May 2023 at 10 am local time, where you can face either a one-star, three-star or five-star Shadow Raid Boss. Shiny Shadow Mewtwo will also debut in-game, featuring Shadow Mewtwo as a five-star Shadow Raid Boss.
Players can try to collect Shadow Shards and Purified Gems in the game, which can be used to defeat the Shadow Raid Boss. And you can also
Buy Pokemon Go Coins
to upgrade your Pokemon quickly for completing raids.