Roblox Adopt Me legendary pet egg guide: How to Get a Diamond Egg in Adopt Me 2021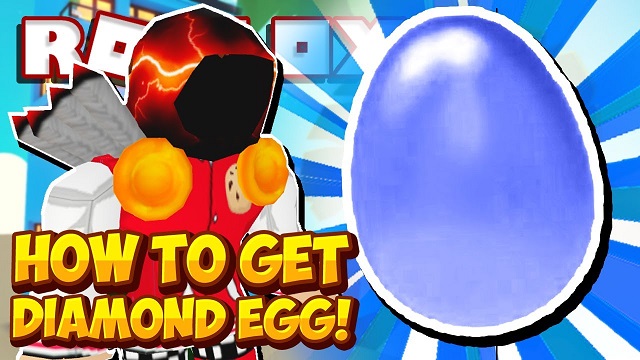 There are 5 different types of pets in Roblox Adopt Me, including common, uncommon, rare, ultra-rare, and legendary. The diamond egg will hatch the legendary pets. So, how to get diamond egg in Adopt me?
The Diamond Egg is a legendary pet egg in Adopt Me, which was released on March 20, 2020, along with the Golden Egg, as an item in the Star Rewards update. The Diamond Egg has an equal chance of hatching three legendary pets with the chances of obtaining each pet being 33.3% (1/3). These three pets are the Diamond Unicorn, Diamond Dragon, and Diamond Griffin.
How to get the diamond egg early?
Follow these easy steps to get the Diamond egg early:
·Go inside the school and equip your pet and let your pet drink there.
·While your pet is drinking, go and talk to NewFissy.
·After that go to a classroom where you will see a bunch of apples and you have to spam click on the apples until you receive a message.
·Then pick up your pet and exit out of the school.
·Now go inside the nursery and go to the pet section and you have to talk to Sir Woofington.
·Then jump on the royal egg three times.
·Then unequip your pet and click three times on any diamond pet at the pet selection screen.
·Use an Age-O-Matic inside the nursery and exit out of the nursery and go towards the back of the nursery and enter the hospital and turn right and talk to the doctor.
·Then sleep in one of the cribs after that go talk to the nurse Knee and then go straight and spam click on the apple until you get the message.
·Exit out of the hospital and go to the camping area and boom you got the Diamond egg.
How do you unlock the Diamond egg? You have to login for 390 days straight, and muster up at least 660 stars to get it.
Nevertheless, the difficulty doesn't stop there. As if that wasn't hard enough, the developers set it in a way that you must first acquire the golden egg with 180 days login streak and 660 stars. When you get it, your login streak doesn't reset, but your stars do. In theory then, you need about 1320 stars to get the Diamond egg, and not miss a login for 390 days. Basically, it's an impossible task, hence why I said that it is not for the faint of hearted.
Last but not at the least, you can also choose to use Adopt Me Bucks to purchase diamond eggs, or directly
buy Adopt Me Eggs
via rvgm.com, the legendary pets are included! Come and see why we rvgm.com is the best place for you to purchase Adopt Me items!