Temtem, which is a multiplayer creature collection adventure role-playing game (RPG), has gained a lot of praise since it was released. In the game,Players can catch every Temtem, challenge other tamers, customize their house, or join a friend's adventure in a fully co-op experience. In Temtem, You can choose 3 Starters, which are Crystle, Houchic, and Smazee. Choosing which Temtem Starter to begin the game with is a decision that's plagued many a Pokémon player over the years. Which is the best for you? Before deciding, here is something you need to know before . And, next is a piacture of Temtem.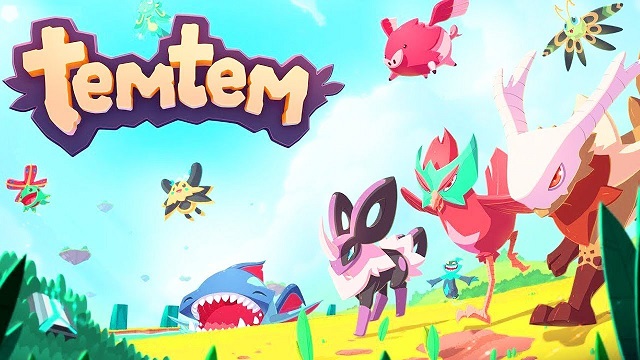 Crystle
One starter TemTem you can pick is Crystle, which resembles a small green crystalline turtle. While not remarkable at the start compared with the other two choices. its type makes it a safe early pick, with the opportunity to learn some seriously powerful moves at later levels.
Smazee
when picking a starte, your second option is Smazee, a small orange monkey who is the hardest hitting of the three Temtem. If you want a Temtem that can do some major damage, it is absolutely a must for you. Picking Smazee has several significant upsides. Smazee's main strength is his crazy Attack value, which is among the highest in the entire region. However, this Attack value comes at the cost of any defensive value. Both his Defence and Special Defence values are far lower than those of Houchic and Crystle. Smazee's Special Defence is so weak that only 8 of the Temtem currently available have a lower base value.
Houchic
The final starter you can choose is Houchic, a purple bipedal TemtemIt. It has white hair with purple tips and a rounded face. It has large, confident red eyes and a thin black mouth, with green dots on its cheeks and chin. Its legs and limbs are velvet.
It is also a fantastic choice due to its high damage potential with special attacks. Unfortunately, Houchic has low Attack, defence and HP. On the whole, its physical attacks are rather weak especially compared with special attacks. On top of that, it's quite a frail Temtem, and won't be able to take much punishment in battle. "That is Houchic, a Mental Temtem. It is strong against Neutral and Melee, but weak against Crystal. I brought it from my alma mater at PropertonCollege in Arbury. Just as Professor Konstantino said .
Whichever Temtem you end up picking, however, is entirely up to you. Any of the starters will be an excellent choice for your playthrough. For more about Temtem, be sure to read all about the game at rvgm.com! Gamers all dream about becoming a Temtem tamer; exploring the six islands of the Airborne Archipelago, discovering new species, and making good friends along the way. Now it's your turn to do it. To increase your fighting, you are can
buy
cheap Temtem Pansun
at
rvgm.com
with discount price, 100% Safety Guarantee, and instant delivery!