Rainbow Six Siege Teaser Hints A New Danish Operator And New Proximity Alarm Gadgets
Ubisoft has just released a new Rainbow Six Siege trailer
, which hints that
a new operator and new gadgets
may soon arrive in the game for fans to enjoy, as you can see in the trailer below. Keep on reading for all the latest details on both the new possible operator and new gadgets.
A New Danish Attacker

As you can see in the trailer above, during a scene in the cinematic in which Dokkaebi and Thatcher are having a dispute about tactics you can clearly see a Danish flag in the background of the shot and the Danish Flag is draped over a locker in Team Rainbow's Hereford base of operations, so fans are guessing that a potential Danish attacker may come in Rainbow Six Siege in Season 2 of Year 4 late spring this year. Here's an image is taken from a trailer, as you can check below, this upcoming Danish operator is described as an "expert in covert reconnaissance and stealth tactics" with the "ability to blend and adapt into an environment."It appears a new "calculative" stealth Operator is in development, likely sharing traits with Operation Skull Rain's Caveira.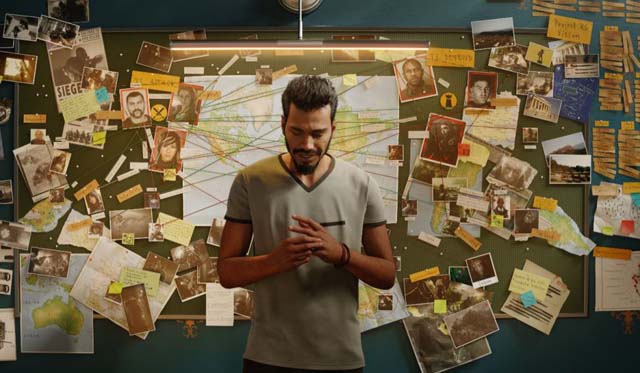 So far, this is all we know about this new operator. Once Ubisoft has revealed more details on this upcoming operator, we'll be the first one to update this article. So, stay tuned for our website: Rvgm.com. And if you are lacking of enough R6 Credits when you play R6 Year 4 Season 1, come and buy Cheap R6 Credits at our website. We offer the cheapest price online with fast delivery.

New Proximity Alarm Gadget

Now, the gadget:

If you zoom out the image, you will find that at the far left of the image, among pieces of papers with "proximity alarm" is listed on one of them. As we know, there's no such such item is in the game at the moment, but it's not hard to guess how it'd work. Given its name, the Proximity Alarm looks to be a deployable sensor, emitting an audible alarm when foes are nearby. In fact, this new gadget was first leaked earlier last year. And now we might finally be able to play it soon in the game.

As for the new operation, Operator Burnt Horizon is still without a release date, however, it also brings us two new operators: Gridlock, an Attacker who can deploy damaging clusters of spikes on the floor; and Mozzie, a Defender who can hack the attacking teams' drones and use them for his own intel-gathering. If you are a Year 4 pass owners, you will have immediate access to Gridlock and Mozzie and other player have to wait for another week.

Rainbow Six Siege is available now on Xbox One, PlayStation 4, and PC. For more news, guides and updates on Rainbow Six Siege, stay tuned for our website, Rvgm.com.