Roblox, as a massively multiplayer online game creation platform,
receives great popularity among kids all over the world and provides millions of Roblox games to enjoy. From simple role-playing games to fast-paced ones, you'll never run out of fun. With more titles on the platform than you can possibly play, we're here to
uncover the player-created diamonds in the rough
. Below you can find out the best 5 Roblox games and more about this exciting platform.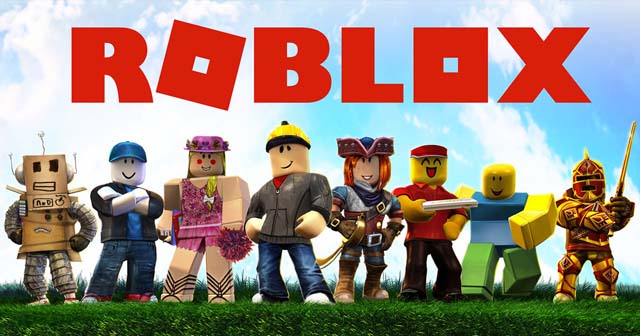 Top 1 : Phantom Forces

Action-packed and fast-paced, Phantom Forces is an engaging first person shooter that requires strategy, caution, and skill. In my opinion, it is unrivaled by any other first person shooter within Roblox. It has the best graphics in the platform, realistic gun mechanics, many different maps, different game modes, and huge number of players. The game has grown immensely with fresh content and tons of choices on attachments. It is considered as one of the all-time best scripted and well-made games in the the platform. Overall, Phantom Forces proves to be a skilled, outstanding game that deserves to be at the very least in the top 5.

Top 2 :Natural Disaster Survival

Having almost one million up votes from Roblox players is no small feat, and yet Natural Disaster Survival has somehow managed this. You will be trying to grab cover from various natural disasters explicitly designed to kill you dead. Besides, the game itself is free for all Roblox players. In the game, you'll encounter various natural disasters, like Flood Escape, Volcano Exploration Earthquake, and so on. Endless fun, endless excitement! If you wanna try Natural Disaster Survival, come and buy Cheap Roblox Robux at rvgm.com. As a online in-game currency store, we receive great population for our cheapest price, fast delivery and definite safety. So, just have a try.


Top 3 : Jailbreak

As the most popular Roblox game of all times, we can not miss it on this top list. This one is a massively popular role-playing game where players are able to pick to be a cop or a criminal.if you are a prisoner, you need to obtain a keycard by stealing one from a cop, let cops open security doors and escape the prison. After escaping prison, Prisoners become Criminals, and they can roam around town and carry out heists on banks and other locations. If you are cop, you to stop the prisoners from escaping from the jail and try to apprehend criminals and make the world of Jailbreak a safer place.

Top 4: Work at A Pizza Place

Don't let Work at a Pizza Place's name fool you. It's actually an entire life simulator, something like The Sims. In Work at a Pizza Place, players earn money by working at a pizzeria and there are various different roles at the pizza place for you to choose. For example, servers, cookers and so on. With the money, players can buy furniture for their homes, pets, a mansion. Overall saying. It is one of the best and most original Roblox games.

Top 5 : Speed Run 4

Speed Run 4 is a classic quick-fire platform that's perfect to play in short, lunchtime bursts. it it has balanced gameplay, and great variety in designs for each level of the game. There are a total of 31 levels in the game, each of which has both a worldwide leaderboard, as well as a leaderboard for you to challenge your friends for the best possible time. It is easy at first but then when you start playing the second half of the game, it gets a bit more intense. Don't worry. The secret to pass this game is to team up with your friends. So, have excitement and fun with your friends on Speed Run 4 Now.
After we've talked so much. Have you tried every one of them? If not, get them downloaded right now. You will never know how funny and exciting they are until you've actually had a try.