You Can Change Your Pokemon Team Now And You Can Train A Dialga In Pokemon Go Raids On Febuary 28
Niantic announced in the latest update of Pokemon Go that from Feb. 26,
Pokemon Go players are able to change their team
. To do this, players have to
buy a new item called a Team Medallion
. The item is described as a "unique coin that enables a Trainer to change teams among Team Mystic, Team Valor, or Team Instinct" . A Team Medallion can only be purchased from the shop once per 365 days, and
it costs 1,000 PokéCoins in the in-game shop
.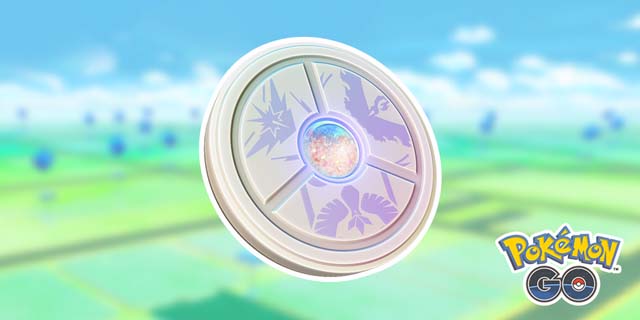 So, if you don't have 1,000 coins in store in your in-game account, come and buy Cheap Pokemon Quest PM Tickets at rvgm.com. Comparing with other online online in-game currency seller, we offer the cheapest price. As a top online in-game currency store for many years, our items are definitely safe and receive great population from our customers.

Note that Pokemon players are able to change their allegiance only once a year. In addition, there are some other restrictions, as you can check below:

Any of your Pokémon that are in Gyms when you change teams will be returned with no PokéCoins earned once it's defeated. You also can't battle your own Pokémon, so if you return to a Gym one of your Pokémon is defending, your Pokémon will be returned to you with no PokéCoins earned.

For those new beginners who are unfamiliar with the teams, here's a breakdown of all the teams, alongside colours and leaders:

Team Instinct: Yellow, led by Spark
Team Valor: Red, led by Candela
Team Mystic: Blue, led by Blanche

Dialga, Next Raid Boss

In addition, Dialga has been leaked to replace Palkia and becomes the next raid boss in Pokemon Go raid battles! As officially confirmed by Niantic, the Legendary Raid Boss Palkia will leave Pokemon Go Raids on Febuary 28 and as leaked by Stardust PokemonGo, Dialga will take over the Legendary Raids. It has also been announced that Latias, a current raid boss, will be staying in raid battles until March 1.

Dialga Counter

Dialga is a Tier 5 Legendary Raid Boss in Pokemon GO (48742 Combat Power). Best Dialga counters are strong Fighting types like Machamp, Hariyama, Breloom and strong Ground types like Groudon. Dialga is weak to Fighting and Ground moves.
Pokémon Snap

Here's another exciting news for Pokemon Go trainers. An AR photography mode is now available in the game, meaning that you can take a photo of the Pokémon you already own, wherever you want. This ability has been asked by players for many years. It is very happy to see it finally arrive, The update is currently out for all trainers over level 5 on Android devices. Sadly, the update for the new feature hasn't been out on iOS yet. Hope it can arrive as soon as possible. So, have you tried this new feature, if not, snap your pokemons now and publicize them on your Twitter account now!