What is the easiest pet to get in Osrs? Easiest pet means fastest Drop Rate in RuneScape 2007 gameplay. This article is going to list some pets which you can take the least amount of time to get.
Top 5 OSRS Easiest Pets to Get
Pet Number 5: Pet Smoke Devil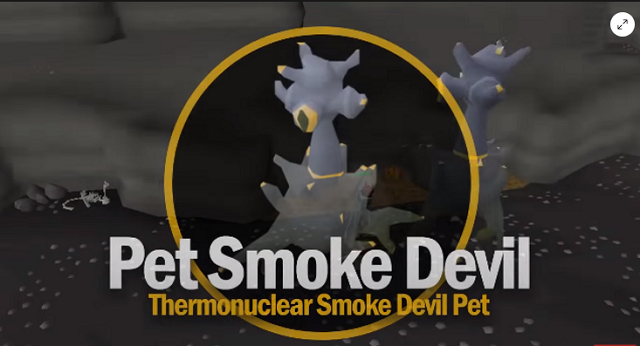 Requirements:
Slayer level 93
You will need to kill the smoke devil plenty of times for the pet to be dropped, but if you're into weird alien-looking abstraction of a pet, this is your boss of choice! Of course, in order to be able to slay it, you will need to be on the smoke devil slayer task. You can also check out youtube guide for this slayer task.
Pet Number 4: Pet Kraken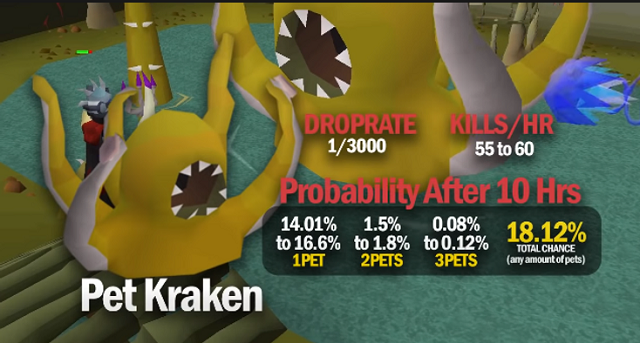 Kraken pet is number 4 on this list, and that has the same drop rate as the Smoke Devil pet. But, Kraken is even easier than the Smoke Devil. It is very easily possible to get at least 1 kill per minute. So, in 10 hours, you would get around 600 kills, and with a drop rate of 1 in 3000 for the pet, 600 kills translates to about an 18.12% chance of getting the pet Kraken. At the same time, Kraken can be a decent money-maker, and due to the kill time of Kraken, it is actually the easiest Slayer Boss pet that you can get in the game.
Pet Number 3: Scorpia's Offspring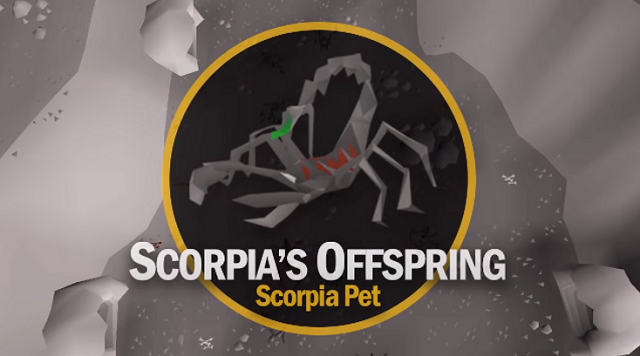 Unlike the Scorpion King, Queen of the Scorpions is an actual scorpion through and through. Scorpia is one of the easiest bosses in the game, but since her habitat, the Scorpion Pit, is located in the Wilderness, players might want to bring the necessary supplies, a friend, or both. Scorpia's Offspring will make sure to eat all those irritating insects, scary spiders, loathsome lizards, and even other scornful scorpions.
Pet Number 2: Pet Chaos Elemental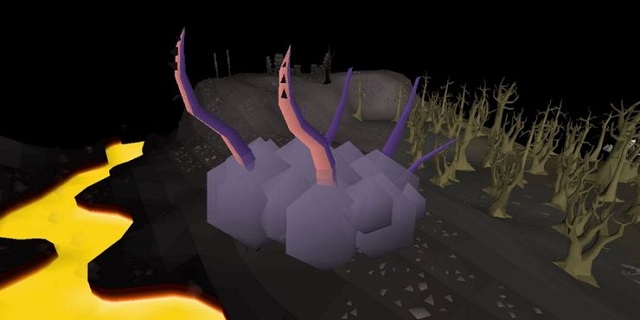 The Pet Chaos Elemental is special in having two sources: The Chaos Elemental at a 1/300 chance and the Chaos Fanatic at a 1/1000 chance. Both are easy bosses to solo kill, with the Chaos Fanatic seeing kills in under a minute and the Chaos Elemental up to 20 an hour. With this increased chance and easy grind, the Chaos Elemental is the easiest boss pet to obtain in the game, as long as you keep an eye out for Wilderness PK'ers.
Pet Number 1: Chompy Chick - Chompy Birds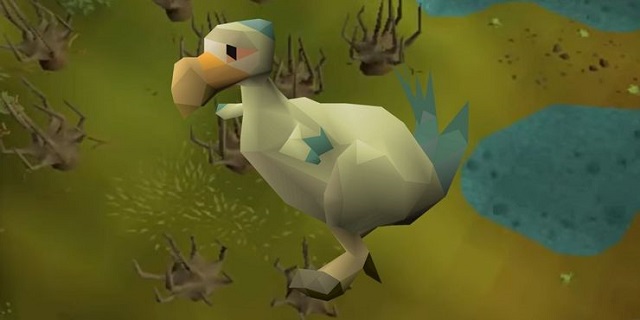 In order to deserve the right to be accompanied by this adorable flightless chick, you will need to kill Chompy Birds. The prerequisite to get this pet is to have completed the elite Western Provinces diary, which will only help you since the chance to acquire the pet is higher the more of Chompy Birds you have slain in succession.
It's not necessarily the easiest requirements, needing completion of the Western Province's Elite Diary which in itself needs 1000 Chompy Bird kills completed. However, with being able to achieve 200 kills an hour this is hardly one of the hardest or most time-consuming grinds of the game. The drop rate for this adorable little chick is around 1/500, meaning in 4 hours you have a roughly 80% chance of bagging this bird.
These are the top 5 easiest pets you can get in the Old School Runescape gameplay, and if you do not have enough time to farm them, you can choose to buy them at OSRS item shop! To get these pets, you need to equip yourself with some cheap
OSRS Gold
at RVGM.com, discount price, instant delivery! Shop now!