OSRS Deadman Reborn Guide: Old School RuneScape Deadman Reborn game mode new contents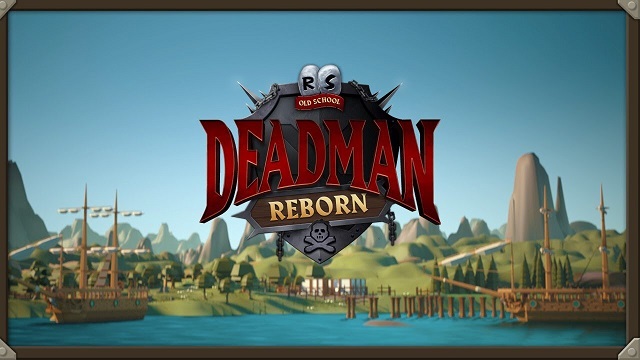 Deadman mode returns to Old School RuneScape, now it is being called Deadman Reborn. Starting August 25th, players can participate in the Deadman Mode Seasonal event. There are a lot of changes coming to this mode, let's take a look!
What's new?
Three life system
The third season of Deadman mode sees some substantial changes implemented to improve the player experience. For one, a three-life system is now active. Each player starts out with three lives that are lost when you are killed by another player in PvP combat. If all three lives are lost, a series of penalties are handed out. Most notably, all combat experience is immediately reset and your bank is wiped. The safe deposit box protects ten items upon death. However, if all three lives are lost then even this last line of defense is emptied out. Deceased players do at least get to keep 90% of their skilling experience, as well as any quest progress made.
Solomission – The PVM & Progress Route
As with every Deadman mode seasonal, Solomission completed Monkey Madness II as his method of choice. Follow his journey throughout Deadman: Reborn with access to the Monkey Madness II training caves. These training caves are one of the best locations to collect Sigils and PvP weapons in Deadman Reborn.
Open PvP
Player vs player combat is enabled everywhere! The only exceptions to this are inside Barbarian Assault and Tutorial Island, and camping in either of those places isn't going to do you much good. There isn't a single spot in Gielinor where PvP is not a possibility in Deadman mode.
PK Skulls
PK skulls in Deadman mode mean something quite different to PK skulls in standard Old School RuneScape. While they do have an impact on what happens when you die, which is explained in detail just below in the 'Death' section of this page, PK skulls in Deadman mode have a couple of other significant effects, too. Guards attack and kill players with PK skulls if they enter safe zones. Players who attack you when you are skulled will not be skulled themselves. This makes you a very tempting target. If you are in possession of any bank keys from killing players while skulled your skull will indicate how many keys you are holding. Again, making you a very tempting target.
For more Old School Runescape, check out our guides at osrs news! And for
OSRS Gold
, click the link and you will find the best place to purchase OSRS Gold with cheapest price ever!