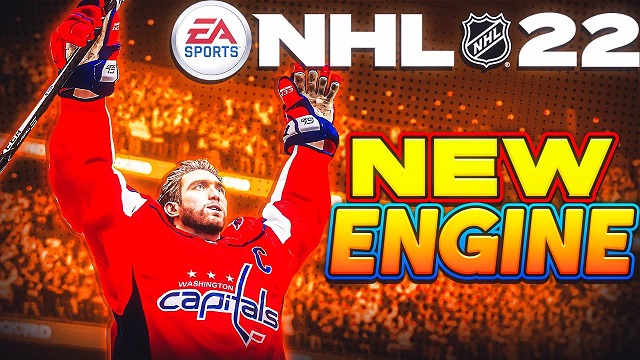 NHL 22 is an ice hockey simulation video game that is the sequel of NHL 21, which is going to be released on later 2021 on PC, PS4, Xbox One, PS5. Here's everything we know so far about NHL 22 and exactly what release date players can expect.
When is the new EA hockey game's release date?
Back on August 24, 2020, we saw the official NHL 21 announcement trailer arrive (below). That's when Alex Ovechkin was presented as the game's cover star. The game featured several editions, including a Great Eight Edition, and had an official release date of October 16, 2020. It was a later release date than usual due to development delay issues caused by the COVID-19 pandemic. The title before it, NHL 20, came out on Friday, September 13, 2019, while NHL 19 launched on Friday, September 14, 2018. NHL 18's release date was on September 15, 2017, and NHL 17 was September 13 in North American (Sept. 15 for Europe). Based on those dates, and barring any delays, we'd expect to see NHL 22 release date around that same mid-September release timeframe. That gives us a speculative date for EA releasing the game on September 10 at earliest, and maybe September 17 at the latest.
Cover Athlete reveal on the way
One of the first big reveals we'll likely see for NHL 22 should be exactly which NHL star is chosen as the cover athlete for this year's release. Following Alex Ovechkin gracing the cover of NHL 21, the favorites for this year include Nathan MacKinnon, Connor McDavid, Leon Draisaitl, and even dark horse contenders like Brad Marchand. The most likely time for this reveal to land would be EA Play Live, which is scheduled to take place on July 22, 2021.
Stanley Cup Playoffs could bring reveal
There's no official news just yet on the arrival of NHL 22, but the biggest event in hockey right now is the Stanley Cup Playoffs. He official EA Sports NHL Twitter account is picking the Jets to advance based on an NHL 21 simulation, with the most shocking of those simulated scores being an 8-0 thrashing in Game 2. While nothing is official, the hype around the Stanley Cup Playoffs could lead to a trailer or even cover star reveal for NHL 22 during one of the later games.
NHL 22 will be playable on Xbox One, PS4, PS5 & Xbox Series X, similarly, players can
Buy HUT 22 Coins
on different consoles via various methods at rvgm.com. Come and see why the rvgm.com is the best place for you to buy NHL 22 Coins!