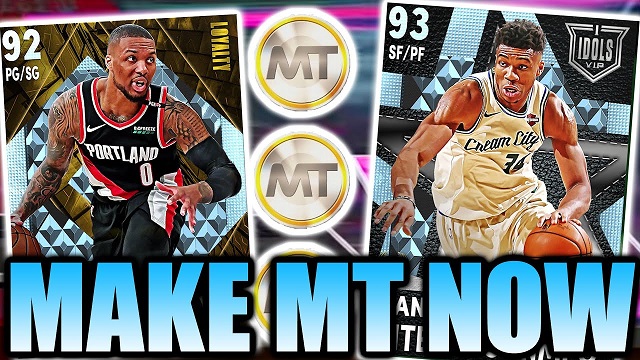 This is a NBA 2K22 MT farming guide, and if you want to know
how to get NBA 2K22 VC
, just click the link above!
How to get NBA 2K22 MT
1. Budger Management
The first factor we would like to mention in this article of ours is setting some sort of budget parameters. Meaning, you should have control over your money and how you spend it. If you do that right, you will have a chance to reap significant benefits. One of them is preserving the number of MT coins and using them in much more important fields. That means that you shouldn't get reckless with your spending. Therefore, you should be patient.
2. Auction House
The Auction House itself gives players a range of possible ways to earn MT tokens. They can sell unwanted or extra players and try to buy the players they want on the cheap. Many other in-game items such as gold contracts can also be traded in the Auction House for MT coins.
3. Challenges
The official challenges tab in the game also has a range of quests that can be completed to earn MT coins. NBA 2K22 regularly has a wide range of daily, weekly, monthly, and life challenges that can be complete in the MyTeam mode to earn MT coins.
4. Grade your MyTeam cards for more MT
With NBA 2K22 MyTeam mode, they added a brand new card grading service. This allows gamers to take cards from their MyTeam collection and send them off to be graded by a "team of experts." It's similar to what people are doing with their physical sports cards and comic books, among other collectibles. When a card is sent off for grading, you'll be given a set amount of time before you'll receive your graded card back. The time is how much time you have to consecutively play NBA 2K22 before getting the card. When the card is graded, it gets a grade from 1 to 10, with 10 being a "Flawless" card."
Follow this
NBA 2K22 MT
Coins and Points farming guide, and you will make a big step in making NBA 2K22 MyTeam MT. Hope this guide can do a great favor for you!