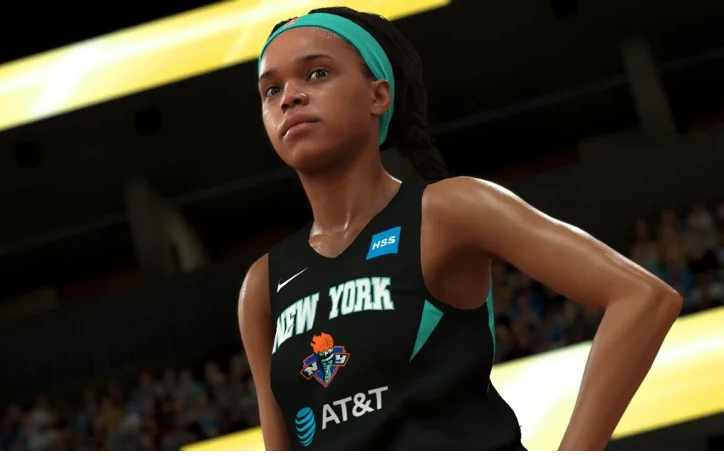 Recently, Developer 2K officially announced that the NBA 2K20 will join the WNBA's 12 teams and more than 140 female players for the first time. In the game, players will be able to experience WNBA players for the first time to experience game animation, visual effects, and create a game style specifically for women.
"Just like my counterparts in the NBA, I grew up playing NBA 2K," said Candace Parker, Los Angeles Sparks forward. "After getting myself scanned and integrated into NBA 2K20 earlier this summer, I was amazed at how 2K is able to replicate women's basketball at such a realistic level. You can tell they are taking the time to capture the essence of the WNBA and have created an immersive experience that all fans of basketball will love."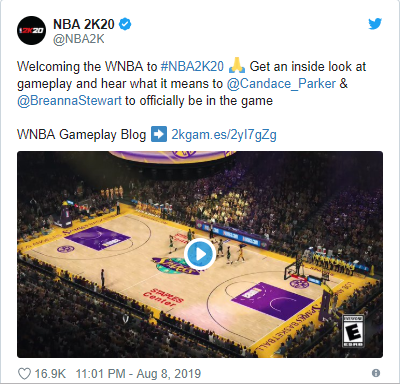 "Why are females in an NBA game?" and "This is a L we all know girls can't hoop" are some of the comments below NBA 2K's trailer on Twitter. Several fans have made the "MyKitchen" joke or other jokes about pregnancy in the MyCareer mode. Lots of men are loudly and emphatically complaining that they "don't care." At least a dozen across social media platforms are saying that resources were unnecessarily dedicated to WNBA' inclusion when they could have been spent on server reliability. The comments section below 2K's official blog post about the news is rife with comments about how, to preserve "realism," the WNBA players can't play on par with the male ones.
"For years, fans have requested the ability to play as some of their favorite WNBA stars. We've been working with the WNBA and their top players to modify our basketball simulation engine to replicate the WNBA on-court experience. We're excited to roll out this new feature in NBA 2K20 because we know how important the WNBA is to the world of basketball."
Earlier this year, many WNBA superstars, including Parker and Las Vegas ace A'ja Wilson, have completed the motion capture preparations and are ready to join the NBA 2K20. .
At present, the NBA 2K20 will be officially released on September 6. After the game is launched, players can experience WNBA related content in the game.