In
Phantom Forces
,
at low ranks, leveling up is ridiculously easy, but as the ranks progress, it gets harder
. When you get to the ranks of 40+, it's actually really time consuming and requires a lot of grinding to rank up. To help you out, in this guide, we've laid out some easy ways to make ranking up fun, faster, and brings lots of replay ability to the game.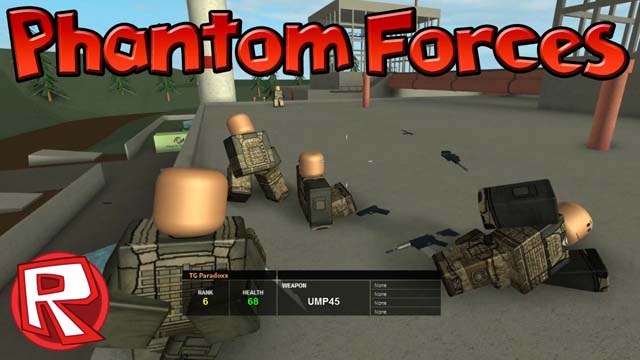 Weapons
On the weapon front, I recommend you rush objectives with high capacity guns, such as the MG36. Once you reach rank 5 use the AK12. The Best gun to use at rank 30 is the Aug HBAR. The best attachment for Aug HBAR are: PK-A, Green laser/Ballistic tracker and PBS-1 Suppressor. Note every time you rank up the price drops by 200 credits. To unlock more weapons, you can buy them with
Cheap Roblox Robux
from our website:
Rvgm.com
, a top, reliable and cheap online in-game currency store.
Play The Objective
This is very important. Flare points and hills give 250-300 points per capture while kills get you 100-150 points. Try and play around the objectives as that is where you will find the most players to rack up kills. On Flare Domination you should choose a lightweight gun (Carbine, SMG, or maybe an Assault Rifle) to run between the points capping them and getting kills in between. If you wanna play for more fun, you should use guns that you are comfortable with, as you know the recoil patterns of the gun and its capabilities and it would be easier for you to get mote kills.
Camping
This is a great way to get exp. No you don't sit in a corner and wait for someone to pass by. A good camping spot is a whole region. houses on the crane map, the roof or anywhere in mall. roof of warehouse furthest away from high way on high way or the dome. etc. the big benefit about camping is because people are arrogant and are likely to come back. its human nature. you also don't have to run around and have the advantage of defense. May be more rewarding if around objective.
Know Your Maps
On maps like desert storm, flanking with an m231 or Vector is viable, but those are high rank guns, so as many do, I suggest sniping. Some personal favorites of mine for sniping are the intervention, Mosin, and Henry 45–70. But on close quarters maps like metro, use low recoil, high RPM smgs, or the AS Val, cause it's basically an SMG.
You need to know the hot-spots for each map and their game modes to know where players will be to get the most kills. An easy example is KOTH on Highway Lot. The hill is in the small dark hallway which is where both teams will be fighting the most. Try and position yourself in the side halls with a lightweight gun to kill people in the hallways or with an LMG on either side to spray down and rack up kills (grenade spam will be your best friend on this map/game mode).
That's it with Phantom Forces leveling up guide. For more guide on Phantom Forces, stay tuned to
Rvgm.com
.