Pokemon Go Battle Showdown Event Kicks Off Now, Offering Fighting-Type Pokemons And New Shiny Pokemons
The Pokemon Go Battle Showdown event
which focuse on
Fighting-type Pokemons
is now available on on iOS and Android devices. It is a time limited event and
runs from March 5 to March 12
. So during the period, you will see Fighting-type Pokemon such as Mankey, Machop, Makuhita, and Meditite will spawn more frequently in the wild than they normally do. So, if you wanna train one of them, don't miss out the chance! To save you time, herein we've put altogether all the details of this new event. Now, let's go over everything that you need to know about this event.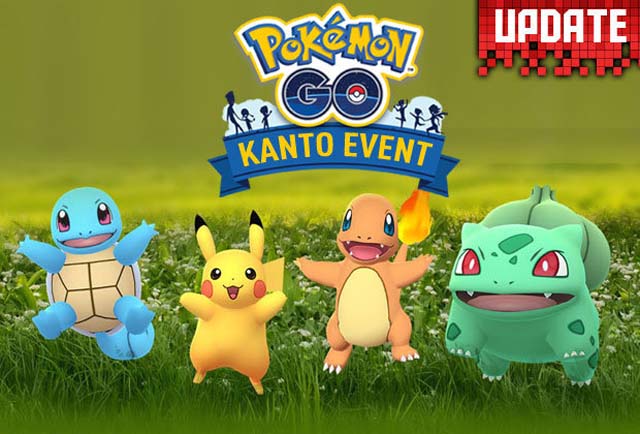 Further Details On The Pokemon Go Battle Showdown Event

Increased Spawn Rate Of Fighting-Type Pokemons

First, as we've mentioned above, during the time limited event, players will see increased spawn rates of Fighting-type Pokemon like Machop, Mankey, Makuhita, and Meditite. You can buy Cheap Pokemon Quest PM Tickets from Rvgm.com to enhance your fighting power when you try to traine these fighting -type pokemons.

New Move "Power-Up Punch"

In addition, The new Fighting-type event will also include Pokemon having access to a new Fighting-type move, Power-Up Punch, which will increase a Pokemon's stats in addition to dealing out damage.

Note that the new Power-Up Punch move is only available for certain Pokemon, including Poliwrath, Hitmonchan, Kangaskhan, Medicham, and Lucario.

Two Shiny Pokemons: Shiny Machop And Shiny Mankey

Aside from more Fighting-type Pokemon, this showdown event also gives players a chance to catch two new Shiny Pokemon - Shiny Machop and Shiny Mankey. So, how to increase your chance of encountering a Shiny Machop or a Shiny Mankey? First, Eggs increased shiny chances, so try to clear out your inventory and fill it back up with ones earned during the event. Whatever you'll find inside is determined when you get the egg, but you'll want to hatch before the end of the event to enjoy the increased shiny odds. However, if Machop or Mankey are featured in raids you will surely want to participate. The odds of finding a shiny are much higher from Pokemon earned in raids.

Double Bonuses

Additionally, this event gives players a greater incentive to participate in various types of battles, since Niantic is offering a handful of different bonuses during the event. Here's a breakdown of what you're gonna get by taking part in various quests:

Bonuses include:

– 2x Catch, Battle, and Raid Stardust
– 2x XP for Gym Badges
– Earn up to five rewards per day from Trainer Battles, including Rare Candy.
– Earn up to three rewards per day from challenging team leaders, including Rare Candy.
This event will be a great opportunity for players to stock up on candy for their favorite fighting-types. Remember that the stardust bonus can be further increased by using a star piece. This event only lasts a week, so be sure to take advantage of it and get those rewards while they are available! Meanwhile, a new Legendary Pokemon, Dialga, is now available in Raid Battles until March 28, and the game's next Community Day event is schedule for March 23, which feature the Gen 3 starter Treecko. So, don't miss out!