Being a Pokemon trainer, you will never get bored. To encourage players to hunt Pokemon during their lunch breaks, Niantic is introducing
a new event called the Legendary Lunch Hour
. This new event is going to
have a test between 12 Pm to 1PM on March 12
as a preparation for future lunchtime events. During the limited time period, players can play with your friends or coworkers in more frequent raids around your area. Keep on reading for more details on Legendary Launch Hour event.
Further Details On The Legendary Launch Hour Event
So, if you are a big fan of Pokemon Go, don't miss out! During the Legendary Launch Hour event test, Niantic will increase the number of raids. By defeating legendary bosses in raids, you will receive special items as rewards. If you don't wanna play alone,test your battle skills alongside your friends, coworkers, and classmates.
In addition, Legendary Lunch Hour will spawn Raid Egg timers that last 10 minutes and hatch one-hour Legendary Raids.
For now, Legendary Lunch Hour is just an experiment. If Pokemon Go players participate and enjoy the event, and the event turns out to be a success, Niantic may introduce Legendary Lunch Hour as a regular weekly event, as Niantic says of the event, "With your help, we hope to make this an event you can enjoy every week!" More events could return each Wednesday, perhaps even starting as soon as March 20.
Here's an another exciting news for all pokemon trainers. The Flying & Dragon Type Rayquaza makes a comeback in a Special Raid Weekend event next week. Therefore, throughout the next weekend from 1 PM PT / 4 PM ET to 1 PM PT / 4 PM ET on Monday, March 18, players will able to catch this the Sky High Pokemon. It is possible that Pokemon GO will be releasing Rayquaza's shiny version during this Special Raid Weekend. However, no official news has been announced or confirmed.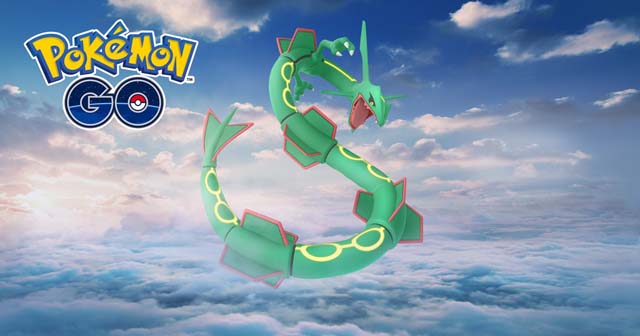 How To Catch A Rayquaza?
Note that Rayquaza will be boosted when the weather is windy, raising its CP. However, Rayquaza is double weak to Ice and weak to Fairy, Dragon and Rock type moves, especially Ice Type moves! Therefore, best Rayquaza Counters in Pokémon GO are strong Ice-types such as Mamoswine, Weavile, Ice Beam Mewtwo. Here's a list of recommended pokemons and corresponding moves you should choose when you try to train a Rayquaza:
Mamoswine
:Powder Snow; Avalanche
Weavile
:Ice Shard; Avalanche
Jynx
: Ice Shard; Avalanche
Palkia
:Dragon Tail;Draco Meteor
Since the introduction of Mamoswine and Weavile, Rayquaza can now be easily duoed. We recommend groups of 2-4, for high-level trainers, or 5-20 for lower leveled players. So, if you haven't got any pokemon mentioned above, come to
Rvgm.com
for
Cheap Pokemon Quest PM Tickets
to make it easier to catch a Rayquaza, a reliable, cheap and fast online in-game currency store.
Recently, the legendary pokemon Dialga is now available in Raid Battles until March 28. In addition, two new Shiny Pokemon--Mankey and Machop are now appearing in the Battle Showdown event, which will run until March 12. That are all the latest updates on Pokemon Go. For more news and guides on Pokemon Go, stay tuned to
Rvgm.com
.