In order to celebrate a fantastic year of Community Days,
Pokémon Go's final community event for the year in December
will be a weekend long event that will
increase the spawn rate of all the Pokémon from past community days
. That means we'll be seeing more Bulbasaur, Charmander, Squirtle, Pikachu, Eevee, Dratini, Chikorita, Cyndaquil, Mareep, Larvitar and Beldum in the wild, if they weren't actively playing the game earlier this year.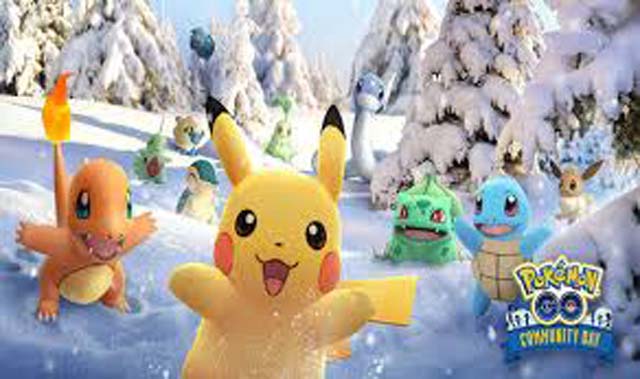 In addition, to end the year on a high note, unlike a 3 hour window in previous Community Day, this time it will
expand to a whole weekend, from Friday, November 30, at 1 p.m. PST to Sunday, December 2, at 11 p.m. PST
. As the last chance of the year to capture Pokemon featured in this year's Community Day event, Pokemon Trainers, size the rare chance! Now let's dive into the first details on the game's next Community Day.
During this weekend, you will have plenty of time to get out there and catch any Pokémon you need. You will meet the following special pokemon this weekend. Likewise, you'll have another opportunity to learn the special event-exclusive moves that were available during past Community Days.
Bulbasaur, Chikorita: Frenzy Plant
Charmander, Cyndaquil: Blast Burn
Squirtle: Hydro Cannon
Pikachu: Surf
Eevee: Last Resort
Dratini: Draco Meteor
Mareep: Dragon Pulse
Larvitar: Smack Down
Beldum: Meteor Mash
As you can see above,
In addition, There will also be a special three-hour period on Dec. 1 from 2-5 p.m. ET for additional bonuses that usually come with community days. During the 3 hour window, players will get Double Catch XP, Double Catch Stardust, and Double Incubator effectiveness, combining all of the secondary benefits from Community Days over the past year. This time, players only have half the time to hatch eggs than normally they did. By the way, you can buy
Cheap Pokemon Quest PM Tickets
from our website:
rvgm.com
, a reliable, online in-game currency storer.
At the moment, many gamers are wondering whether the Community Day weekend event will have a boosted Shiny rate. While Shiny Pokemon are usually quite rare, their appearance rate is almost always higher during Community Day. If the weekend event keeps those rates, it could be a major Shiny bonanza for players.
In addition to the upcoming Community Day, a new Legendary Pokemon is now available in Go. Cresselia, the Legendary Psychic-type introduced in the Gen 4 games Diamond and Pearl, will appear in Raid Battles until December 18. Besides, you can get a Shedinja from November field research tasks, which has the reward of previously unreleased Gen 3 Pokémon Shedinja, and with it, Bug-themed quests. Besides, until Tuesday, November 27th there are several Kanto themed Field Research, with rewards perfect for helping you complete the Meltan quest. After you complete all these tasks, you can claim your rewards in December. As for the December research tasks, there's no word on if the field research tasks from these days will return as well.
If you missed out on any of those days, this is your chance to catch up in one weekend. And for more on Pokemon Go, keep an eye on rvgm.com.