As December is coming, Niantic will soon roll out
a new batch of Field Research tasks for Pokemon Go
. By completing those tasks before the month ends, you are enabled to get one rare pokemon. However, this time around, unlike in the past, when you complete seven days of Field Research, you'll be given the chance to catch one of
six Legendary Pokémon: Kanto's Articuno, Zapdos, and Moltres; or Johto's Entei, Raikou, or Suicune!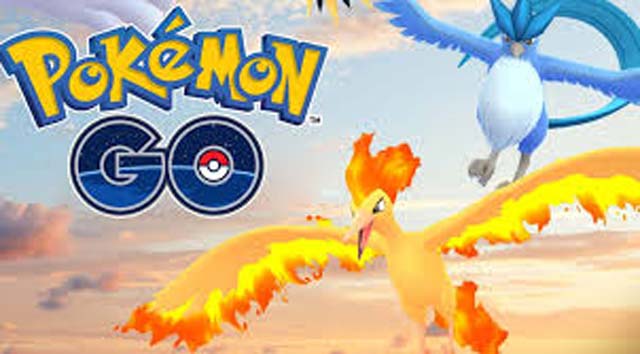 If you have been in the game for some time, you will find each of these Pokemon was featured with previous Field Research tasks this year. For exmple, in April, Moltres was even available for players to capture after completing the first-possible research breakthrough, which they unlock after seven straight days of questing. But it never hurts to get more of some of the most powerful Pokémon in the game, right?
All six of the Legendary Pokemon were Research Breakthrough rewards at different times during the year, each appearing on a different month. Players had opportunities to capture between four and five of each Legendary Pokemon just through Research Breakthroughs, depending on the timing. All six Pokemon were also available as Raid Bosses at different times of the day. if you're good about doing your daily research tasks,size the chance and complete the seven-day research breakthrough streak in December, as the legendary bird and legendary dog trios will be exclusive rewards. By the way, for
Cheap Pokemon Quest PM Tickets
, come to
rvgm.com
, a reliable, cheap online in-game currency store.
Pokemon Go also recently tweaked the other Research Breakthrough rewards. Players are no longer guaranteed to get a Sinnoh Stone, a special evolutionary item that can be used on 11 different Pokemon species to evolve them into new "Gen 4" forms.
The Legendary Research Breakthrough rewards will go into effect on December 1st and will run through January 1st. That means players have only one day to capture the Bug/Ghost-type Pokemon Shedinja before it disappears into the Pokemon Go ether.
December's going to be a great month for those of you who have just a few missing Pokédex entries, or for those looking to get more Legendary Candy to power up their pokemon. Another more exciting news for pokemon trainers is the December Community day, which runs for totally two days over this weekend. To celebrate a successful year of pokemon go, Niantic brings back all the pokemons and and special move from previous Community Days in this year. On the list are Charmander, Chikorita, Larvitar, and Pikachu, among many others. This special campaign begins this Friday, Nov. 30, and will conclude next Monday, Dec. 3. Besides, Another Gen 4 Legendary, Cresselia, is also now available in Raid Battles and will remain there until December 18.
So if you haven't yet cauht the Bug and Ghost type pokemon Shedinja, you should work toward a Research breakthrough this week before it goes away. Who will you encounter this month? Well, all you can do is cross your fingers and hope you'll get the exact legendary you're looking for.