Genshin Impact Best 4 Star Characters Tier List, which 4-star to choose in Genshin Impact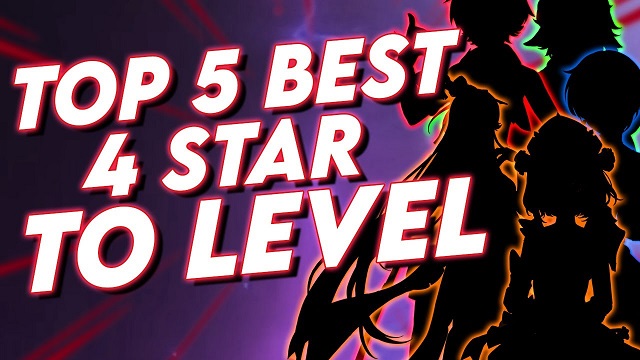 Who is the strongest 4 star character in Genshin impact? Who are the top 4-star characters in Genshin impact? We are here to list some of the greatest 4-star characters in game!
#5 - Xingqiu
Fast, strong, and one of very few Hydro characters available to Genshin Impact players, Xingqiu is a player's first line of offence against Pyro enemies and a Sub-DPS. Especially those shielded by Pyro. Once levelled up enough, Xingqiu even provides a 25% chance to refund one set of materials used when crafting.
#4 - Bennett
Bennett – This character has it all: Buffs, Healing, Cleanse, Energy generation. Bennett was once regarded as a lackluster DPS character who can't do much, until players looked past his shortcomings, and found amazing support hidden in plain sight. At peak performance, Bennett can provide up to 1200+ raw ATK to his team, make them nearly unkillable, cleanse annoying debuffs, and generate a ton of energy, all at the same time.
#3 - Diona
If players find Barbara lacking, one other "healer" that free-to-play players can for would be Diona. Granted, healing isn't exactly her main role, but it's a good bonus. She's mostly there for providing some Melt or Frozen reactions since her Elemental Skill has a low cooldown. The bow also helps in kiting some enemies as a clutch move.
#2 - Ningguang
Ningguang is the great ruler of Liyue Harbour, the wealthiest woman in all Teyvat, whose power makes players question why MiHoyo didn't make her a 5-star character. As a wielder of a Geo vision, Ningguang is capable of dealing with almost any element.
Her auto and charged attacks are powerful and this gets even better with her first constellation, which makes basic attacks deal AoE damage when hitting an enemy, damaging those nearby. Her play style is simple yet powerful, and her Elemental Skill is great for blocking elemental attacks.
#1 - Razor
Razor is currently the best four-star DPS in the entire game. In fact, the only character that can rival his damage is the five-star unit, Diluc. However, unlike Diluc, your chances of getting hold of this deadly unit are much higher. What makes this wolf-like character so strong is his ultimate, Lightning Fang. Lightning Fang sees Razor unleash his beast form, summoning a spectral wolf that strikes alongside Razor's normal attacks, dealing Electro damage to all those hit.
To get all the top five 4-star characters list above, you just need to
buy Genshin Impact Accounts
at rvgm.com, these accounts are full of powerful characters and weapons, cheap, safe, fast, 24/7!