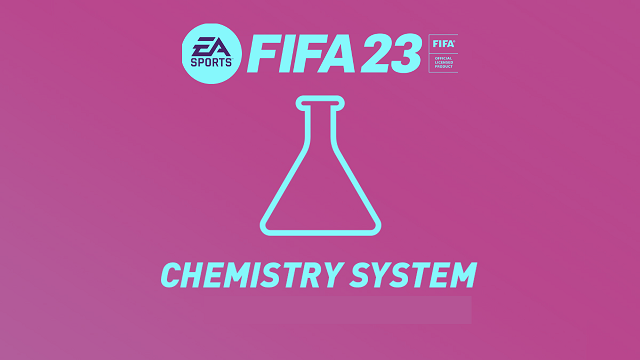 With the coming official release of FIFA 23, there are many new information about FIFA 23 on the internet. Many FIFA 23 fans are also wondering the latest news about FUT 23. There will be a big change in the chemistry system in FUT 23. If you want to learn more about it, please read this article carefully and know how to set the best chemistry of players in FIFA 23 Ultimate Team mode. Players can use
FUT 23 Coins
to purchase suitable players for improving the chemistry level of the team in FIFA 23 Ultimate Team.
FIFA 23 New Team Chemistry Explained
FIFA 23 Players Chemistry Impact
FIFA 23 Chemistry plays a crucial role in the performance of your players. It represents how well a player will perform in-game. The higher the chemistry, the better he will play.
Each player can have from zero to three Chemistry Points, identified by blue diamonds filled up on his item. The attributes impacted by the active chemistry style will receive a small, medium, or full boost depending on how many points a player has. If a player has no chemistry points, he will play according to the stats of his item, and these won't be negatively impacted.
FIFA 23 Chemistry measures several factors that are considered important enough to affect the performance of a player:
Positioning;
Familiarity with the teammates;
Familiarity with the manager.
How To Get Chemistry in FIFA 23 Ultimate Team
To get chemistry in FIFA 23 Ultimate Team, you will need to do a number of different things focused on individual players and roles, rather than your team. These include ensuring the following:
A player in your starting 11 will only be able to gain chemistry when playing in their preferred position.
A player in your starting 11 contributes to chemistry thresholds for the squad only when they are playing in their preferred position.
The chemistry then is applied in increments in the following ways:
A player in your starting 11, while in their preferred position, will add one increment to their Club, country/region, and league chemistry thresholds
Extra chemistry points will be added to players' chemistry thresholds when you add a player to your starting 11 that matches the club, country/region, or league of other players in your starting 11.
Your manager will contribute one Chemistry increment to all players in the starting 11 that share the country/region or the league of the manager.
As you add more players to your starting 11, more pathways to build and grow chemistry will emerge with more clubs, leagues, and countries or regions. You can then make those decisions on how an individual's chemistry grows using one of those categories.
FUT 23 Heroes and Icons
Icons will impact towards chemistry by counting as two increments towards their Country/Region's Chemistry Threshold.
Heroes will count as two increments towards their League Chemistry Threshold, and will count as one increment towards their Country/Region Chemistry Threshold.
Players need to figure out the rules of new chemistry system in FIFA 23 in order to build the best Ultimate Team. Different combinations of players will have various effects on the build of the team. You can
Buy FIFA 23 Coins
to collect the relevant players to make the suitable combination and improve the level of chemistry in the team.