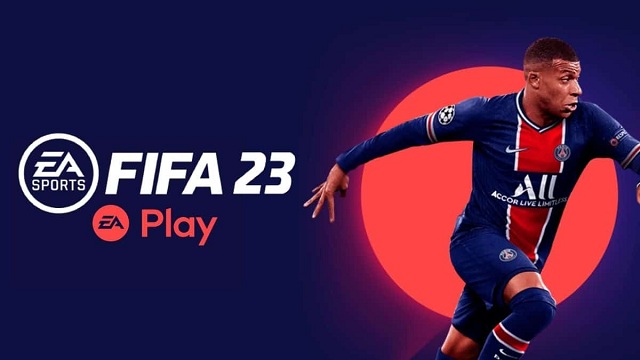 FIFA 23 is coming later this year, and FUT fans can't wait to get their hands on the new game. Luckily, if you can't wait, you can play FIFA 23 through EA Play. FIFA 23 is the last game in the series to bear the FIFA moniker, and players are eager to see how EA lives up to its promise of the best game to date ahead of the rebrand. So if you want early access to FIFA 23, you can purchase
FUT 23 Coins
in time to equip your team.
FIFA 23 Closed Beta:
To be part of the FIFA 23 closed beta, you will need to register directly on the EA website. It costs $4.99/£3.99 a month, or $29.99/£19.99 for a year. With a membership, you'll be able to download FIFA 23 before the rest of the community and try out the new features for yourself. But with only a select few players getting into the beta, it's really hard to get the right code. Plus, if selected, a lucky few will have to provide EA with detailed feedback on FIFA 23. Also, you need to sign a very strict NDA to participate in closed beta testing.
How to Apply for the FIFA 23 Closed Beta:
1. Log in to your EA account
2. Log in and accept the terms and conditions
3. Go to Email Preferences, check the Yes, email me about products box and click the Update button
4. Click the "Community Play Test" button and follow the instructions to register
5. Check the email associated with your EA account to see if you have been invited
The FIFA 23 closed beta is expected to start on August 18, 2022.
EA Play Trial Release Date:
Since we don't yet have an official release date for FIFA 23, we also don't know the official date for the start date of the EA Play trial. However, it usually comes out 9 days before the game's global release, so we can expect it to be released around Wednesday, September 21st. Start times may vary, but last year it was around 11AM ET/4PM PT, so our best guess is that it follows the same pattern.
FIFA 23 EA Demo (EA access):
All FIFA players have the opportunity to play ten hours of FIFA 23 Ultimate Team through EA Play a week before the official release of the Ultimate Edition. You have to subscribe to EA Play, and in the game you will see a timer that will elapse as long as you are online. In the EA Play demo, you can do whatever you want during those ten hours. You can load up FIFA points, get packs, buy players and play matches.
How to Get FIFA 23 Early Access/EA Play Trial:
1. Go to the EA Play page
2. Follow the on-screen instructions to subscribe to one of the plans
3. Go to the console store and search for "FIFA 23"
4. Select one of the editions and select "Trial Version"
Now that you know how to play FIFA 23 before other gamers, if you want to buy
cheap FIFA 23 coins
to experience FIFA 23 early, come to rvgm.com for advice.