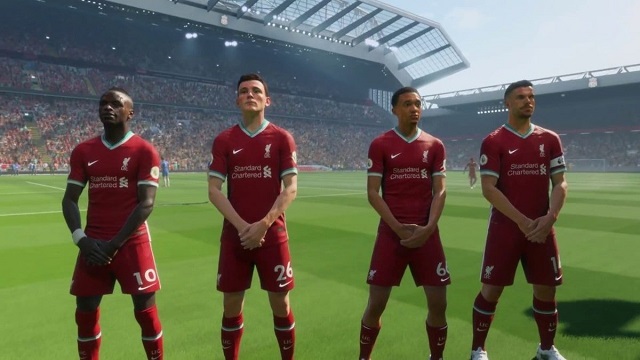 EA's latest sports game "FIFA" series, the latest game "FIFA 22" has been launched on the Steam platform before. Yesterday I was pleasantly surprised to find that the game is not locked in China, and the game's national price is the second lowest in the world. The price is definitely a good thing for many players who like series of games. In view of the fact that the previous "FIFA 21" was not on the shelves in China, many netizens yesterday said that the Steam version of "FIFA 22" in the country should be bought as soon as possible, because they may not be able to buy it again in the near future. Then today, "FIFA 22" really has closed the Steam China page.
Searching for the game "FIFA 22" on the Steam platform now fails to open the game page of the China country. This game is no longer searchable. According to the information on the Steamdb platform, you can see that the national pricing of "FIFA 22" has now become "N/A", and it can no longer be purchased, and besides, gifts from other regions cannot be accepted.
And coincidentally, yesterday EA's official Weibo also stated that "FIFA 22" can be purchased in China. As a result, today returns the game is no longer available for purchase. I don't know which players seized the opportunity to directly start FIFA 22 yesterday, and now there is no official announcement about the reason for the delisting and whether it will be listed again in China.
A typical feature of the FIFA series of games has always been the lock zone. The previous games generally require cross-zone purchases, which is believed to be a pain in the hearts of many FIFA fans. Originally, players thought that EA changed the previous sales routine, but the country was still locked like the previous series. This series of games have been locked in China recent years, mainly because EA's distribution strategy in third-party malls is relatively special, but Origin under EA does not have this problem. And even if you experience series of games on the Steam platform, you need to log in to the Origin account first.
In addition to the Steam platform, "FIFA 22" will also land on the PlayStation and Xbox platforms at the same time. Looking forward to the normal launch of "FIFA 22" in the future! Since the FIFA 22 is going to launch in the near future, you are recommended to buy cheap
FIFA 22 Coins
at rvgm.com now, cheap, safe, fast, 24/7!