Elden Ring Game Guide: Some Good Items Players Should Buy From Merchants in Elden Ring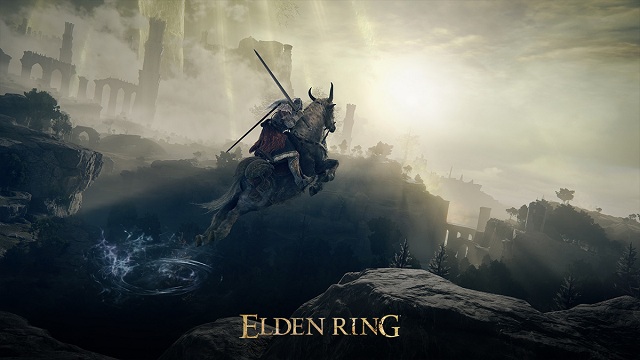 Players have chances to build their characters and experience the unique world in Elden Ring. You can build a pure melee character or build the magic sorceries according to your desire in the game. While in the beginning of the game, it is not easy for players to pass through some quests or bosses. There are several merchants around the world of Elden Ring. Players can buy some good items from them to beat some high levels enemies or bosses. Moreover, players can buy
Cheap Elden Ring Runes
to purchase some rare potions for characters in order to help them pull through hard bosses in Elden Ring.

Torch
Players will encounter a variety of dungeons and caves in Elden RIng. And many of them are dark for players to go through. If you want to explore them comfortably, it is essential for you to equip a torch. Although you can get it from killing enemies sometimes, it is effective for you to buy it from a merchant.
Kale, as the first merchant appeared in the game, you can find him at a campfire in the Church of Elleh. He sells torches in 200 runes. You will feel happy when you explore the dark dungeons with the help of torch in Elden Ring.
Crafting Kit
Crafting is a basic skill for players in the type of MMORPG. Players need to learn to craft something necessary to help them pull through the difficult situation in Elden Ring. They can make consumables and ammo along the way, which can temporarily boost their stats or other attributes. You can also buy the Crafting Kit from Kale in only 50 runes.
Cookbooks
If players have no recipes of many items in Elden Ring, the crafting kit is totally useless for them. The crafting system in Elden Ring takes advantage of cookbooks, which tells players how to make specific items.
You can find these cookbooks in some sites around the Lands Between. Such as chests, dungeons or drops from enemies. Some of them can easily got from merchants scattered across the Lands Between. You can store some of them in your inventory. Kale at the Church of Elleh sell some cookbooks that are essential in the beginning of the game.
Cracked Pots
When players face formidable foes in Elden Ring, you can use throwables to beat them in battle. They can be made by the use of Cracked Pots. Players can easily meet them in the world of Elden Ring, some of them are loot from enemies. You can also get them from Kale in 300 runes in the game.
You can make the most normal throwable item as the Fire Pot, which can by made with the combination of a Smoldering Butterfly with a Mushroom. These items are helpful for you to beat some powerful foes in the early stage.
Stonesword Keys
When it comes to Stonesword Keys, they are considered as the key items in the game. They can be used to unlock the hidden areas in the world of Elden Ring. Players can place a Stonesword Key inside an imp statue which locates in the vicinity of the blocked entrance. Players need to buy these keys as much as possible, because you can use them to unlock more hidden areas in Elden Ring.
Ash of War: No Skill
This Ash of War is one of the most powerful one in Elden Ring, because it can remove the skill assigned to the original armament. And players can add other good Ash of War to the powerful weapons according to their builds of characters. You can buy it at the Warmaster's Shack from Knight Bernahl for only 600 runes.
Players need to collect more runes for purchasing these essential items from merchants in Elden Ring. You can also
Buy Elden Ring Runes
to purchase other good things for your character in the game, like weapons or armors.