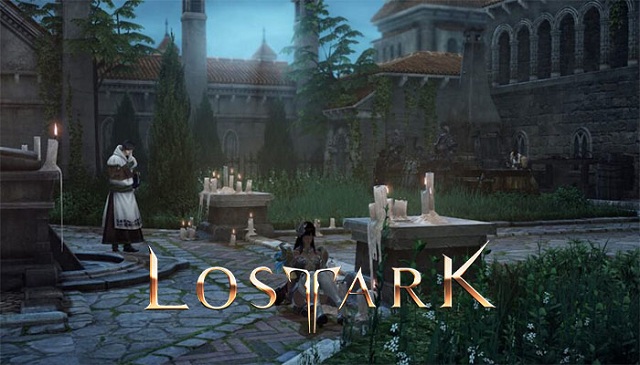 There are several kinds of quests for players to complete in Lost Ark. Players often know the Main Story Quests and Side Quests in Lost Ark. While there are also special missions waiting for players to discover in the game. If players are tired of completing their daily dungeon raids for the day, you can try to find special missions in Lost Ark in order to gain good rewards. Although it takes a bit of energy expenditure, it is worthwhile for players to pay for them. However, how to discover Special Missions is a problem for players to deal with in the game. Meanwhile, if players want to complete more challenging quest in Lost Ark, you can buy essential curing potions with
Cheap Lost Ark Gold
to keep characters healthy in battle.

As a fantasy MMPRPG, Lost Ark provides a large amount of quests for players to accomplish in the game. Through experiencing dailies and resource collections repeatedly day by day, players may feel tired of them. So, if players have understood the dispatch mission feature of Lost Ark, you will be interested in the process of unlocking hidden quests. As players first get a stronghold in Lost Ark, you can unlock this good feature. Then, players can complete dispatch missions by only an extra ship and a competent crew, they will represent you to travel around the continent and collect various resources.
But, the default stronghold is not related with special missions, if players want to unlock these series of missions, they need to level up the stronghold, the characters, and accomplish several quests in the end of the main story. Generally Speaking, players should reach the endgame by attaching to Level 50, leveling up stronghold, and discovering certain quests.
How to Find Special Missions in Lost Ark
Before players are going to doing special missions, they need to find ways to a stronghold in Lost Ark. To achieve this goal, players should advance through the main storyline and accomplish the quest called Eadalin's Gift. There is a dispatch station accompanying with the stronghold in Lost Ark. Players can use a dispatch station to send ships to complete the missions in the game.
As if players has a ship and crew available, you have access to receive the normal missions for potential deployment. However, special missions are totally a different matter because they are only available for endgame content. If players are going to send one ship out, they will equip with chaos aura and harvest souls.
In addition, the special missions themselves are not certainly available in the game. Players should upgrade the stronghold to at least level 2 and their characters should reach level 50. At that time, players should go to find an NPC called Vern, travel around a city, and receive some roster missions. You can discover the first Chaos Dungeon by these roster missions in turn, where players can farm Harmony Shards.
Turn back to the stronghold and go towards to the main mansion, and find ways to trigger a quest that leading to the docks. Around the docks, an NPC named Adventure Edwin tells you that no one wants him in their raid team. After choosing a few dialogue options, you will trigger the quest named Legendary Monster Slayer, which shows as a special mission tutorial for players. If players have complete this special mission tutorial, players have access to find more Special Missions in Lost Ark.
In the process of completing Special Missions, players may encounter different kinds of difficulties in Lost Ark. You can
Buy Lost Ark Gold
to level up your characters in order to pull through the hard Abyss Dungeons and beat more cruel enemies in Lost Ark.