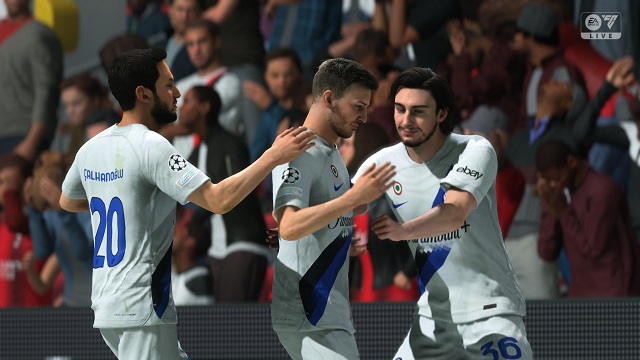 In the latest EA Sports FC 24, more and more players have joined in the matches and played against others in the game. Some players really like the FC 24 Career mode. They are going to rebuild the team and make it great again in Career Mode. So, do you know how to choose the best teams to rebuild in FC 24 Career Mode? Players can use
Cheap EA Sports FC 24 Coins
to unlock best equipment for your team in the game.
Best Teams to Choose in EA Sports FC 24
Wrexham
Wrexham will undoubtedly be the most fun team to rebuild in the Career Mode of EA Sports FC 24. Being owned by Ryan Reynolds, you can aim for a Hollywood-like fairy tale as you take the club from the depths of English football to the very peak.
Although they might have a decent team for the fourth division, a majority of the starters are pretty old, and you will need to find replacements as soon as possible. One of the positions where you must focus is the goalkeeper, considering that Ben Foster decided to retire after his performances in the initial matchdays.
Chelsea
On the pitch, things haven't been looking all that great for Chelsea over the past season or so. However, Todd Boehly clearly has a plan, having brought in a ridiculous amount of young talent since becoming chairman of the club in June of 2022. Granted, the players that he's signed have come at an enormous cost and will likely take time to realize their full potential, but this is arguably what makes Chelsea one of the best teams to manage in EA Sports FC 24's Career Mode. The fact that they have a fairly decent transfer budget also helps a lot.
Everton
This is a club with a rich history but has struggled to clinch major silverware in recent times. With a squad comprising of some promising talents and an opportunity to build on their low-table status, taking Everton out of the relegation battle and to the top of England and European football would be a gratifying challenge.
Parma Calcio 1913
There's nothing like taking a former European giant and restoring them to their former glory. Parma was once competing for European trophies, but financial collapse led them down the path to the lower leagues. Now, they ply their trade in Italy's Serie B, but after a financial takeover, their goal is to climb back up to the top division.
Admittedly, the project is taking a little longer than expected with a few rough patches along the road. With EA FC 24 Career Mode, you can step in and accelerate the process for a club that housed talents like Gianluigi Buffon, Fabio Cannavaro, and Lilian Thuram.
Arsenal
Arsenal has a rich squad of young, talented players hungry for success. The club itself was once at the pinnacle of football success, even going an entire season without losing a single game before going down a streak of mediocre seasons that lasted two decades.
On the launch of EA Sports FC 24, Arsenal registered one of their best seasons in history, going toe to toe with the might of Manchester City before ultimately falling short. Despite finishing with no trophies, the signs are there, and these are exciting times for Arsenal FC. And with an elite winger like Bukayo Saka coming into his element in the team, can you be the one to take them that extra step further to trophies?
If you are striving to making the team great in EA FC 24 Career Mode, you can consider these mentioned teams in the game. And you can
Buy EA FC 24 Coins
to level up your team ability quickly.