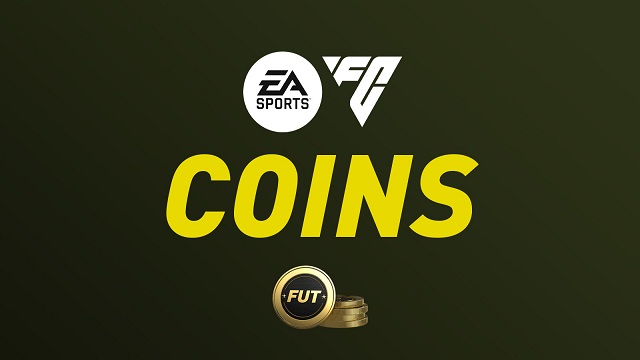 In order to build the best Ultimate Team in EA Sports FC 24, it is necessary for players to collect more FC 24 Coins. While, some players may not know how to farm
FC 24 Coins
fast in the game. You can read this article and learn from the guidance.
How to Farm More FC 24 Coins in EA Sports FC 24
Master the Transfer Market
In Ultimate Team, your best friend is undeniably the transfer market. Mastering it will ultimately decide your team's worth in this competitive game mode. There are a number of ways to do so, mainly stemming from a solid understanding on how everything works. First, there is something called supply and demand. If there is too much demand and not enough supply, prices rise. For example, an SBC releases that requires fodder so everything is trying to buy fodder. In that case, a 10k card could end up costing around 20k!
On the other hand, if EA release lightning round packs, a lot of players purchase them and as a result end up selling anything worthwhile to make their money back. Therefore, the market gets flooded with supply and prices decrease. Having this basic foundation of information in mind whilst trading will definitely help you see things clearly.
Bid instead of Buy Now
When purchasing players from the EA FC 24 Transfer Market, fans have the choice between bidding or using the Buy Now option. While buying right away saves plenty of time and effort, a well-timed bid is the secret to securing a bargain.
If a valuable player is entering the last minute of their listing and the bidding is still well below their usual value, put in a bid of your own and you could easily find yourself with a high-rated card for a fraction of the price.
You can then sell on the card for their usual cost to earn a quick profit. Of course, there's always the chance you could be outbid so this method does require a bit of patience, but it's well worth the grind.
Playing FUT Matches & Seasonal Rewards
Similar to earning VC in NBA 2K24, simply playing FUT matches earns you FC Coins. Additionally, while playing matches earns you some coins, winning earns you more. So be prepared to get sweaty as you fight your way to earn your favorite players. However, don't worry if you lose, as you'll at least get something for your efforts.
Additionally, make sure to use coin boosts when you know you're getting into a long gaming session. These boosts help provide you with extra cash to help you get better packs on the market. Most modes in Ultimate Team reward you just for playing.
Lastly, as you play matches and progress through the Season Pass, you get access to some nice rewards. Some of them include player packs, some of which you can sell to earn more FC Coins. Overall, there are 40 total rewards from the Season 1 Pass.
Buy New Cards Pack
Look out for new events where sudden influxes of new cards become available for a time to buy. Lightning Rounds could offer sales on player cards and packs, too, if and when they come up.
Simply playing the game, though, is another good way to earn some coin. Regularly playing the majority of modes on Ultimate Team will reward you with big bonuses of coins - and make use of coin boosts from completing milestones and other challenges, too.
Divisions Rivals and Squad Battles offer big rewards worth keeping an eye on. Keep on those seasonal rewards to earn a load of coins to spend as well.
If you are lack of FC 24 Coins, you can try to experiment these mentioned methods to get them in FC 24. And you can also
Buy EA Sports FC 24 Coins
to get your desired players from the transfer market.