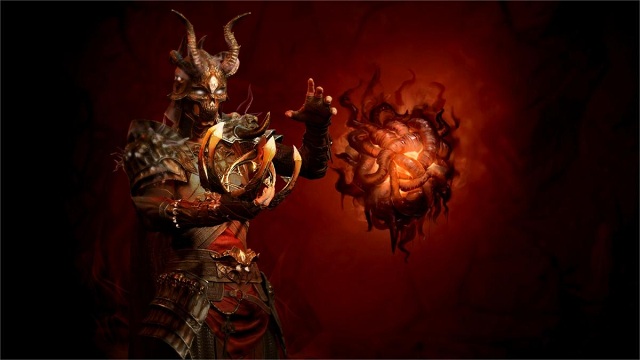 In Diablo 4 Season 1, players need to level up their characters and equip with best gears in order to climb up to the rank board. When it comes to Malignant Tunnels, some players want to know where to find them, because the rewards are really good in Diablo 4. Players can use
Cheap D4 Gold
to get the best weapons or gears for your character in the game shop.
Malignant Tunnels in Diablo 4
Malignant Tunnels are a new dungeon variant exclusive to Diablo 4 Season 1. Only six Malignant Tunnels exist, and they act as a kind of overlay on existing dungeons scattered throughout Sanctuary. Malignant Tunnels are filled with Malignant enemies and elites, which means you have a significantly higher chance of getting Malignant Hearts without having to scour the open world for them.
At the end of a Malignant Tunnel is an Outgrowth. If you use an Invoker that matches the Outgrowth's color, a fully Corrupt foe appears that's guaranteed to drop a Malignant Heart of the color that matches your Invoker. Running Malignant Tunnels is a key part of what you'll be doing in Season 1's endgame.
Where to Find Malignant Tunnels in Diablo 4
Malignant Tunnels can be found on your map as they will have a green marker instead of the normal white marker when you are zoomed out.
These dungeons will be represented with the dungeon symbol with a small leaf icon on its upper right to distinguish it as a Malignant Tunnel.
During the Season Quests, you will often be heading to such dungeons and will most likely be familiar with them once you have completed the Season of the Malignant questline.
The following is a list of all the Malignant Tunnels that can be accessed during Season of the Malignant, which you can explore to get Caged Hearts and more rewards.
Fissure of Malice – The Pallid Glade (Fractured Peaks)
The Boiling Wound – Frigid Expanse (Fractured Peaks)
Den of the Blighted – Dismal Foothills (Hawezar)
Bedeviled Grotto – Forsaken Coast (Hawezar)
Ravening Pit – Untamed Scarps (Dry Steppes)
Dindai Hollow – Dindai Flats (Dry Steppes)
Similar to dungeons, you will have to complete small objectives to progress deeper into the Tunnels, which will be filled with Elite Malignant enemies. These foes have a chance to drop Caged Hearts, which will always match the color of the Invoker you chose to activate the Tunnel. Enacting a Ritual of Binding pits you against waves of Malignant enemies that you must defeat before gaining a new Heart.
How to farm the Ravening Pit for Malignant Hearts?
Some Hearts are decent, others are gimmicky, but a few are insanely powerful. Wrathful Hearts are usually in that latter category and are absolutely worth farming. Every instance of a Malignant Tunnel will spawn with random enemies, and this includes Malignant Enemies. As every type of Malignant Heart drops from a specific kind of Malignant Enemy, it is extremely easy to target farm for Wrathful Heats.
This is how you can use this system to your advantage and farm Hearts at will (just remember that Wrathful Hearts are grey):
Enter the Ravening Pit
Run around until you find the three Malignant Enemies within (do not engage enemies, just run past them)
Check their name to see whether they are "Malignant" or "Wrathful" Elites
If they are Wrathful Elites, kill them for a guaranteed Wrathful Heart
If they're not, exit the Tunnel
Once outside of the tunnel, reset the Tunnel by clicking "J" then "Dungeon Reset"
For an extra shot at getting a Wrathful Heart per run, you can go to the final room of the Tunnel and use a Wrathful Invoker, if you're lucky enough to have one…
You can try to find these Malignant Tunnels and earn Hearts rewards in the game. And it is necessary for you to
Buy Diablo 4 Gold
to level up your character quickly and beat more enemies in battle.