Apex Legends Game Guide: How to Select the best Weapons in Apex Legends Season 11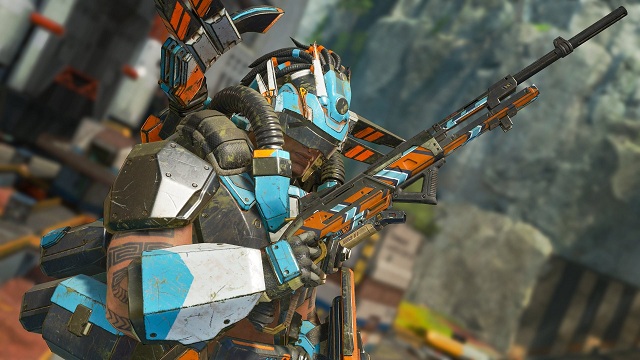 Players are enjoying themselves in the new season of Apex Legends. And there are also some new game modes and weapons for them to try in the matches. During the Season 11 of Apex Legends, players want to know best weapon tier list in the game, and it help them to pick up the best weapons to fight in the battles. In addition, you can also buy
Apex Coins
to equip with some cool skins for your character, which makes you attractive in the matches.
M600 Spitfire
The Spitfire is was previously considered broken anyway but now it's about to get a whole lot more powerful. The Spitfire is still available within Care Packages in Season 11 and is even more powerful due to this.
We've seen players wipe whole squads with one magazine from a Spitfire. The rate of fire is pretty slow and it takes a long time to reload (when you have to), but when opponents have to reload their weapons and you don't - it's hard to lose.
No doubt we'll see plenty of players begging Respawn to remove the Spitty from Care Packages. If you want to be really spicy, play as Rampart for an even bigger magazine on this brutal LMG.
VK-47 Flatline — Heavy Assault Rifle
The VK-47 is the biggest mover-and-shaker in our Season 11 tier list update, jumping up to Season 11 as the battle royale shifts to Storm Point in ranked playlists.
When we say the Flatline is "the R-301 Carbine of the heavy weapons," consider that a big compliment in regards to its power and versatility. One of the key areas where the Flatline shines is its unchanging nature. Its recoil is solid, its damage is mid-range but good, and it boasts decent range for an assault rifle.
The only place the VK-47 falls short is attachments: it can't take any barrel mods. That doesn't stop it from shining as an all-star gun though.
C.A.R.
The C.A.R. is a familiar name to Titanfall fans, and an infamous one at that. In Titanfall, the C.A.R. tore through enemies like paper and was one of the smoothest weapons to control in the game. In Apex Legends however, the C.A.R. is not quite that strong, but it offers versatility in ammo choice while dishing out damage to keep it competitive with the likes of the R-99 and Volt SMGs. The C.A.R. is yet another solid and powerful choice when it comes to close-range engagements, and since players can use either Heavy or Light ammo for it, odds are players will never have to worry about running low. It would be hard to not recommend the C.A.R. in most situations if players happen to find one.
The Alternator
Before the newest season we would have placed the Alternator fairly low but now it's better than ever. The Alternator will make its way into Care Packages and Disruptor Rounds are back. This hop-up was what made the Alternator a part of the meta season ago and we look forward to seeing it again.
Generally we still prefer the R-99 to the Alternator (even with those Disruptor Rounds), but who are we to pass up a red weapon? It will do you good, but the limited ammunition makes us hesitate when compared with other SMGs that you can restock at every death box.
When players meet these weapons in the matches, they need to pick them up and try to master them. They will help you defeat other players in the game. And you can
Buy Apex Legends Coins
to unlock them in the beginning of the game, and you will have more time to familiar with each gun in Apex Legends.