Rainbow Six Extraction Game Guide: Players Want to Know How to Level Up Fast in the Matches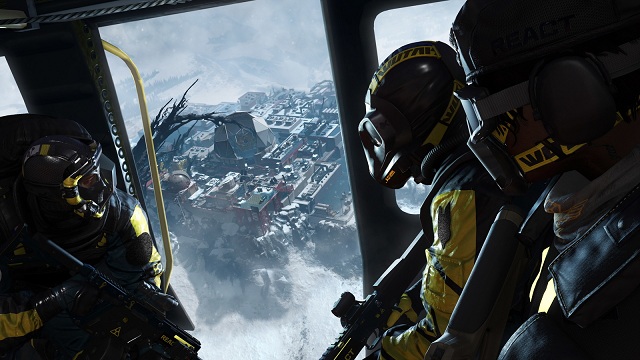 Most players are fond of playing Rainbow Siege in their spare time, and they like the game mode and competitive matches in the game. And there is a new expansion called Extraction for players to experience the new game mode in this version. If you are trapped in leveling up your character in the game, you can learn from this article about how to level up fast in the matches. Meanwhile, players can also buy
Cheap R6 Credits
to obtain more XP to upgrade their characters in the game.
How to Level Up Fast in the Game
In principle, the gameplay is dominated by two-level systems: On the one hand, there is the milestone level, with which you unlock new locations, operators, activation tokens, skins, and other extras. On the other hand, you can level up each operator, which gives them new weapons and skills.
The good thing about it: if you successfully complete a mission, you not only collect XP for the milestones but also automatically level up the operator you sent into action. If you want to level up quickly, you only have to concentrate on the mission.
Once you have upgraded Operators to level 10, they will no longer lose XP progress if you fail a rescue mission – this should not happen under any circumstances.
The number one thing to remember is to always extract safely from a zone, regardless of if you've completed the Objectives. This will be much easier if you play on the lowest difficulty. As long as you gained some experience during an incursion, you will receive an Extraction Bonus multiplier to your XP. Currently, it's a 90 percent modifier, nearly doubling your gained experience!
For example, if you safely extract with 500 XP gained, the extraction bonus will net you another 450, totaling 950 points. If you complete the first Objective, your 1,000 XP will net you 1,900 points. Sometimes, being cautious and extracting is the better tactical decision, particularly early in the game and with lower level Operators.
When playing as an Operator with intel abilities, killing a scanned enemy — regardless of their alertness to your presence — results in bigger XP gains than killing an unscanned enemy. Again, this is a little thing, but get into the habit of doing it and you'll enjoy regular XP top-ups. Even better is when you can stack up stealth kills against scanned enemies in a group (best achieved by throwing grenades or other gadgets that deal AoE damage), which racks up a delightful list of XP gains as you watch from a safe distance.
Aside from finishing missions on higher difficulties in Rainbow Six Extraction, players can also perform a number of kills or objectives throughout each mission to increase the amount of XP gained. For example, killing any enemy who has been scanned is an easy way for players to earn additional XP. Additionally, stealth kills and takedowns on Rainbow Six Extraction's Arcaeans will grant a large amount of XP per kill, and they can be completed on any unaware Archæan. Likewise, multi-kills will also earn players more XP in Rainbow Six Extraction.
Players can learn to find some essential way to earn more XP from the matches or challenges, and if you need some weapons or gear in Rainbow Six, you can
Buy R6 Credits
to get them easily from the shop. And you can find cheap price about R6 Credits on rvgm.com.